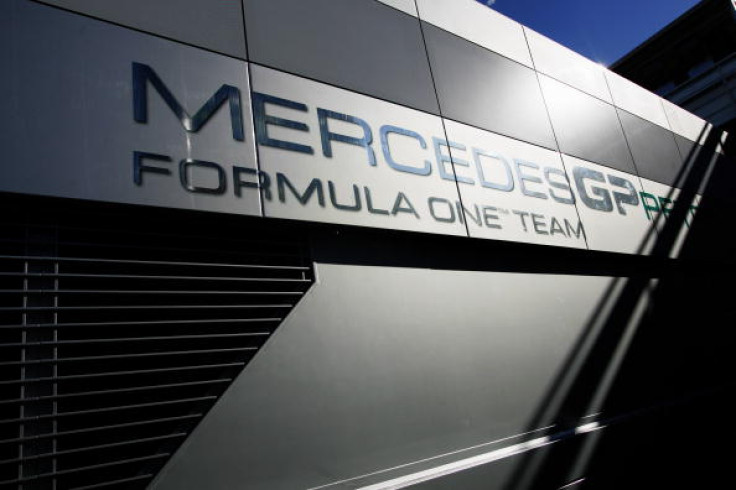 Mercedes have finally unveiled images of their 2016 F1 challenger that Lewis Hamilton will use to defend his crown against the rest of the grid including his teammate Nico Rosberg. It has been christened the F1 W07. The car has already hit the track, when the Briton and his German teammate drove it around the Silverstone circuit as part of a promotional event.
The front of the W07 looks similar to last season's car, but the rear of the car like the Ferrari is more tightly packed to accommodate a reworked power unit. The Silver Arrows team are the favourites going into the season, and despite dominating the previous two seasons, Mercedes' technical executive director Paddy Lowe has revealed that the team have found a number of areas to improve as they seek "optimisation absolutely everywhere".
"After a highly successful season all round in 2015, our priority has been to identify the areas in which we were weakest and to try to improve on those," Lowe said, as quoted by Autosport.com. "Our objective is excellence in all areas and, while we had some fantastic results last year, there are many areas in which we can still be much better."
"That's the kind of culture we try to instil throughout the whole organisation - one of constantly striving to reach something better," the technical executive director added. "We had a number of races that didn't go to plan in 2015 - Singapore in particular - so there were a lot of things that needed improving for 2016. We are seeking optimisation absolutely everywhere."
Mercedes are the third team to launch their 2016 car following the unveiling of Williams and Ferrari on 19 February and the three cars are set to hit the track when the first winter test begins at the Circuit de Catalunya on 22 February.