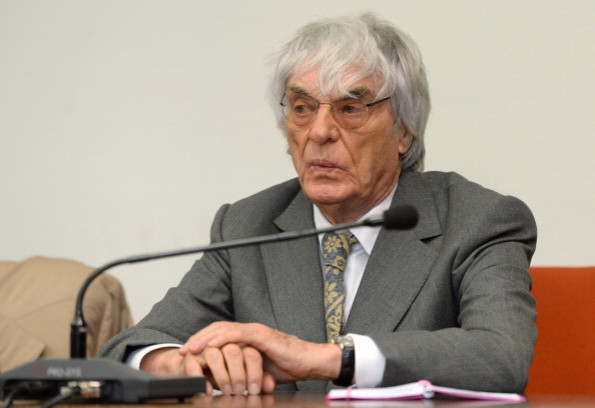 Formula 1 boss Bernie Ecclestone seems to be pouring cold water on efforts to encourage more women to be involved in the world's leading motor sports. He said that female drivers would "not physically be able to drive a F1 car quickly."
He did not stop there. The 85-year-old also said that he does not think that women would be "taken seriously" in the sport. He said that women had their own strengths but would never be accepted into the world's top motor sport.
He however did concede that women could take the F1 chief executive positions in the future. "Women are more competent, and they don't have massive egos," he told businessman Sir Martin Sorrell at an Advertising Week Europe conference, media reported.
The dailybeast was critical of Ecclestone's comments, noting that the billionaire, at 5-foot and 2 inches, had never been a professional athlete or driven competitively, even though he is the same height as Danica Patrick, the first woman to win an Indy series race.
It said 23-year-old British racing driver, Alice Powell, had previously criticised Ecclestone's attitude to women. She said: "Someone needs to prove Bernie wrong."
It also highlighted the achievements of women drivers like Michele Mouton, who came close to winning the 1982 World Rally Championship and Shirley Muldowney, who won three drag-racing titles in the 1970s and 1980s.
The dailybeast also pointed out that unlike American motorsports, F1 does not have an "overtly macho culture" pointing at current world champion Lewis Hamilton. It described Hamilton as a "well-groomed and well-spoken Englishman who weighs less than 150 pounds."
The BBC quoted Susie Wolff, the most recent woman to pursue a racing career in F1 as saying: "We have 30% less muscle so we have to work hard, but there's no reason why females can't get strong enough to race an F1 car."
The 33-year-old has launched an initiative to push for more women to be involved in motorsport. She has said that there are a lot of opportunities in F1 besides driving.
The dailybeast had a parting shot for Ecclestone, saying that one woman did prove to be an equal match — his second wife Slavica Malic, managed to secure more than $1bn in a divorce settlement. Of course, it also noted that she was a foot taller than him.