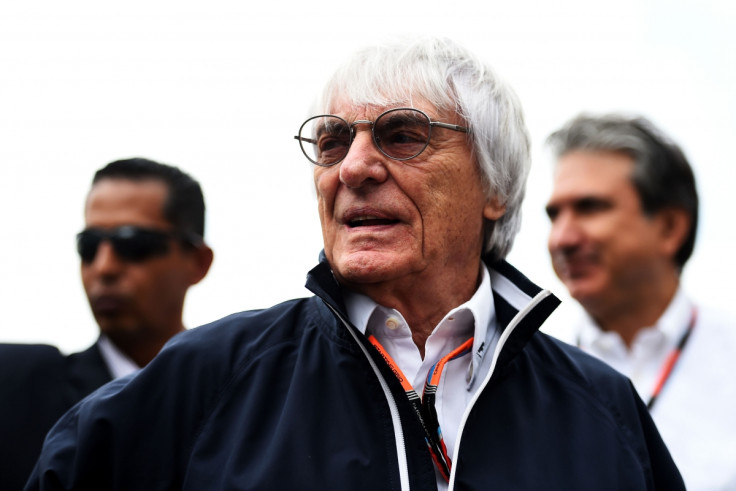 Formula 1 chief Bernie Ecclestone accepts drivers' complaints about the sport's decision-making process, admitting it is "obsolete and ill-structured". The 85-year-old billionaire has penned a letter to the Grand Prix Drivers' Association (GPDA) in response to its own open letter in which the body detailed its concerns.
Earlier this week, GPDA directors Jenson Button, Sebastian Vettel and Alex Wurz wrote to the owners and stakeholders of Formula 1 urging the body to "restructure its governance". Among the grievances outlined in the letter, the GPDA cited an unfair distribution of income, changes to the points system and the move towards pay TV.
In its note, the GPDA also accused the sport's officials of failing to make significant progress in mapping out a clear direction for Formula 1's future, as well as refusing to acknowledge drivers' misgivings about using Pirelli tyres.
Although the GPDA did not specifically name Ecclestone in their letter, many of the issues can be traced back to the Formula 1 boss. Consequently, the British businessman has written a response in which he sympathises with their concerns.
"It is not always easy to agree with you but you are correct," he said, according to the BBC. "We must, as you have stated, urge the owners and all stakeholders of F1 to consider restructuring its governance."
Ecclestone has encouraged the drivers to come up with some potential solutions to the issues they cited in their letter. "It is easy to analyse what is wrong. At least it is better to think before you wish," he said.
In December, Ecclestone complained that Mercedes and Ferrari's stranglehold on rule-making risks "destroying" the sport. He suggested the influential teams were blocking the changes he wanted to introduce in order to make Formula 1 more competitive. "We're trying to save the sport and these people are trying to save it for their own good," Ecclestone said.
The businessman previously created a strategy group in a bid to give himself more power. However, under the current decision-making structure, Ecclestone can be out-voted by the teams, meaning his influence has declined.