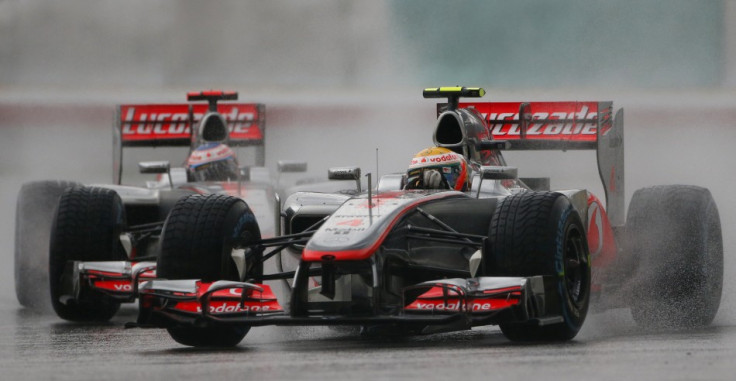 According to a note on Formula1.com's live feed of the 2012 Malaysia Grand Prix, the race is scheduled to re-start at 10.15 am BST (5.15pm local time), behind the safety car. The FIA has ruled that all cars must start with wet tires.
The second race of the 2012 Formula 1 World Championship, at the Sepang International Circuit on the outskirts of the Malaysian capital of Kuala Lumpur had been red-flagged following torrential rains and fears of unsafe racing conditions.
It now appears the conditions have eased sufficiently to resume racing.
The race was stopped with McLaren's Lewis Hamilton leading team mate Jenson Button by 1.3s. Sauber's Sergio Perez was third, a further 0.3s back, with Red Bull's Mark Webber and Ferrari's Fernando Alonso in fourth and fifth, respectively.
There will be 47 laps left to race.
For live streaming and to know where to watch the race online, click here...
For hourly break-downs of weather forecasts, click here...
Must Read: F1 Malaysia Grand Prix 2012: Alonso Wins Rain-Hit Race for Ferrari, Vettel and Button Fail to Score Points