England and Manchester City midfielder Fabian Delph has been ruled out of the European Championship and placed on the standby list after picking up a groin injury. The 26-year-old has not travelled to the north east for the pre-tournament warm-up game against Australia at the Stadium of Light, instead remaining in Manchester after manager Roy Hodgson confirmed he would not be part of his plans this summer.
The former Aston Villa and Leeds United player has won just nine international caps for his country. Though he was included in Hodgson's provisional 26-man squad for the summer finals in France, there was an expectation he would be among the players to miss out on final selection. Hodgson must reduce his squad to 23 by 31 May.
"We don't have Fabian Delph with us unfortunately," Hodgson explained to reporters. "He has strained a muscle in his groin area so I've actually spoken to him and he's stayed in Manchester and I've made it clear to him that it means he won't be with us either in the final 23, unless of course we have injuries.
"I've put him on a standby list, which he understands and accepts. I don't think it is going to be a long-term injury for him so if I needed him and wanted him to come with us it is easy to call him and ask him to do so but I have actually said to him with the situation that we have with the other 25 players it might be unlikely."
Liverpool striker also Daniel Sturridge remains a doubt for Euro 2016 as he continues to nurse a calf injury that looks set to rule him out of the visit of Australia on Friday [27 May]. Sturridge has not trained for the past two days but will be given every chance to prove his fitness between now and the deadline for the squad to be announced.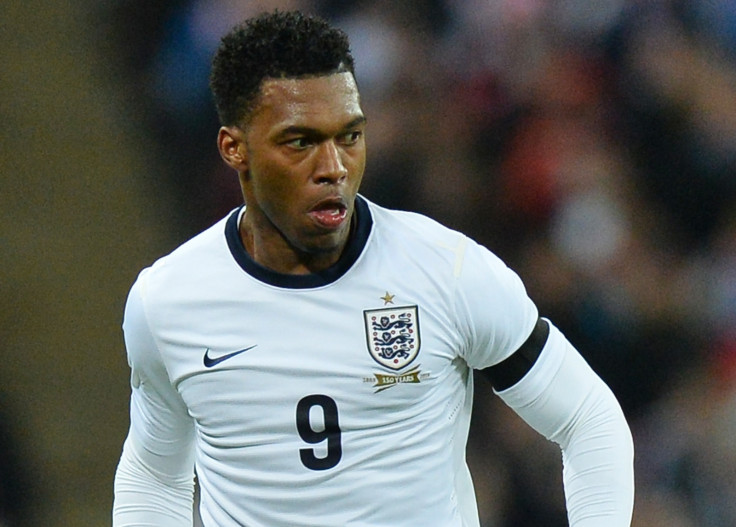 "He has a calf strain; he has had that basically since he joined hoping it would get better," stated Hodgson. "We will see tomorrow morning whether there has been any improvement. He wasn't able to train either yesterday or today so we're waiting on him as it were and I can't give you any more information than that. We'll see tomorrow and if he reports fit I would want him to play in the game and if he is not fit then he won't be able to.
"As far as the 23 is concerned I will leave it as long as I possibly can. A lot of things can happen in football, on a day-to-day basis. We have a match to play and matches sometimes give you injury situations, we hope not, but they sometimes do.
"And training sessions give you injury situations so there is no reason for me whatsoever so start talking about who will go and who may not go until it is absolutely necessary. I have under midnight on Tuesday [31 May] so until then I will keep my powder dry and avoid that very unpleasant situation where you tell someone they're not in your thinking for the 23 and then go back to him and say you are."
Manchester United's Marcus Rashford looks set to win his England debut at the expense of the Liverpool forward. Chelsea's Gary Cahill will also miss the game as he continues to have treatment on a hip problem, while captain Wayne Rooney will start the game from the bench. Southampton's Fraser Forster will deputise for Joe Hart, with Tom Heaton forced to wait for his international debut.