Social networking site Facebook has been bombarded with criticism following their recent decision to charge network users in the country up to £10 to message celebrities and non-friends to avoid spamming.
The recent policy to charge people to message celebrities has put the networking site under strain after it claimed that company is 'free and always will be'.
According to Facebook's current trial scheme, 10 per cent of British users have been charged a minimum of 71p to send standard messages to all celebrities in the country.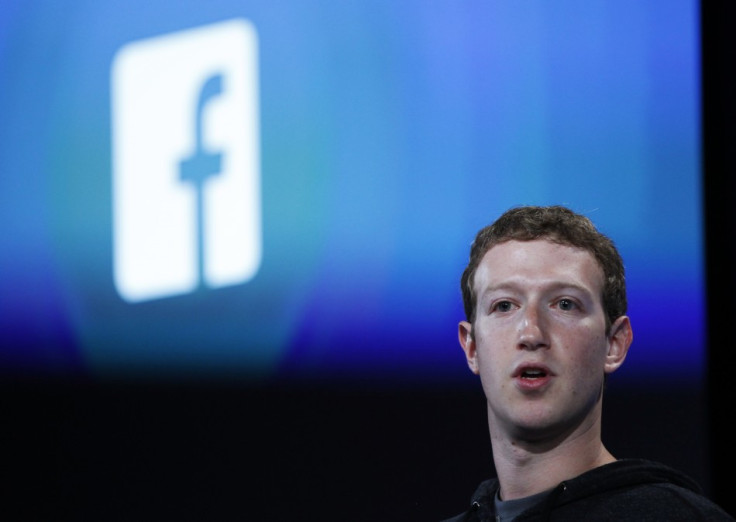 The trial system uses a celebrity's popularity and the number of messages they receive to determine the cost of sending message.
Olympic bronze-medallist Tom Daley has been bracketed in the upper echelon of the messaging system with people in the country having to pay £10.68 for a message on their inbox. Other celebrities in that bracket include children's novelist Michael Rosen and singer-songwriter Ed Sheeran's fake account.
People are expected to pay £10.08 to message Snoop Dogg and Salman Rushdie. Failing to make the payment via debit or credit card would mean that the message would be sent to the 'other folder', which most people seldom check and often don't know about.
Apart from charging for messaging non-friends, there is a cap on paid messages any user can receive. But, people with mutual friends can continue to message each other free of cost. The fee to message can be done with a debit or a credit card. But, 18-year-olds are not excluded from the gambit of people paying a fee to message non-friends.
Facebook defended their policy to charge people for messaging people outside their immediate circle of social contacts:
"The system of paying to message non-friends in their inbox is to prevent spam while acknowledging that sometimes you want to hear from people outside your immediate circle. We are testing a number of price points in the UK and other countries to establish the optimal fee that signals importance."
The company said they wanted to distinguish messages from priority to fan mails, thereby discouraging people to spam on celebrities' home page.
Last December, Facebook decided to charge $1 for every message in the US to cash in on their popularity, though the networking site has continued to meddle with the prices. The company also decided to charge $100 to message their founder Mark Zuckerberg.
The company reasoned that the charging of messages to non-friends and celebrities would prevent 'cold' messaging' and "discourage unwanted messages".