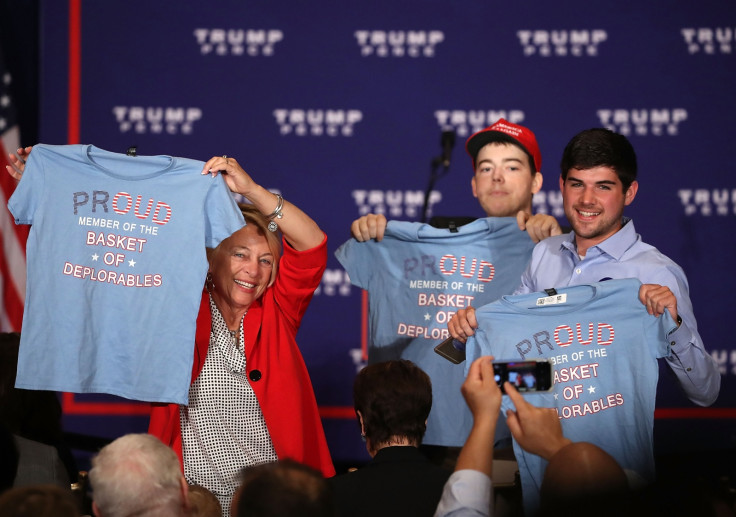 Facebook has begun cracking down on users who use "deplorable" in their profile names, forcing them to change them because it violates the social media company's Terms of Service. Hundreds of supporters of Republican presidential nominee Donald Trump embraced the label after Democratic rival Hillary Clinton said: "You can put half of Trump supporters into what I call the basket of deplorables."
According to the social media network's community standards, users are required to use their real names and information. Any account found in violation of their terms may be required to provide documentation, such as a driver's licence, to verify one's identity.
If a user fails to use "authentic names" or provide documentation to confirm the same, the account may become inactive and the user could lose access to it.
Some users reported receiving a notification from Facebook requesting them to review their profile name and change it back to the name that other people know them by.
"I changed it in solidarity with the rational people that pay attention to public affairs and would crawl over broken glass to vote against Hillary Clinton," Facebook user Philip Zito, who changed his profile name to 'Deplorable Philip Zito,' told CNN. "The unsettling aspect of this is [Facebook's] similarity to a public utility and what appears to be an attempt to control speech."
Some users have also threatened to leave the social media network in response.
Facebook has come under fire for its highly controversial real name policy in the past as well.
In December 2015, the company was forced to refine its policy after it sparked a fierce backlash and protests from civil liberties groups who argued that it caused issues for many transgender people, victims of domestic violence and political refugees who often use pseudonyms online to protect themselves.
In February last year, Facebook drew sharp criticism from Native Americans who reported their accounts kept getting suspended for using "fake names". In October 2014, the social media company was forced to apologise to members of the LGBT community for any hardship caused due to its policy.