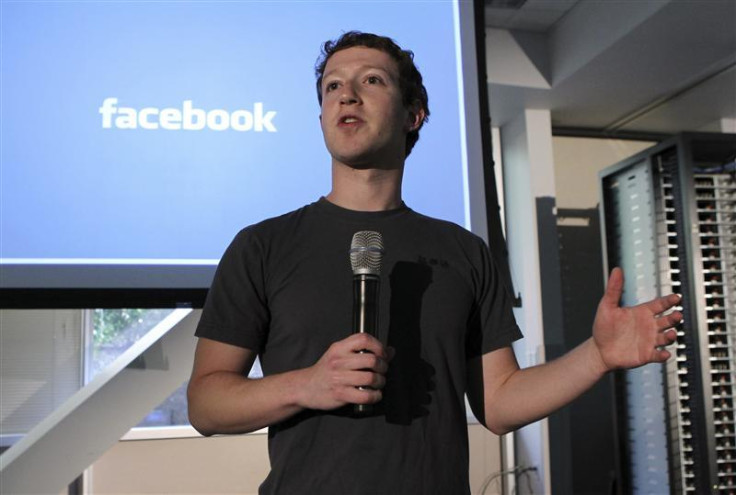 The Facebook IPO (Initial Public Offering) has generated a lot of hype and buzz. But various Republican Legislators and financial analysts have raised concerns. Some of them do not sound all that positive, hinting that the stock value might recede to unexpected lows after some initial gains.
According to one expert analyst, Sacremento Bee, the state officials are "giddy over the prospect of Facebook money helping California dig out of a $9.2 billion deficit."
If the Facebook IPO enters the market as expected in May, then it might help California State's budget crisis situation. The State Government could benefit from surplus tax revenues generated from the stock sales, deemed as capital gains.
Such tax revenues generated could add up to the tune of $500 million to the government's kitty, which actually surpasses Google's $450 million in tax revenues generated when that company went public in 2004.
"The impact depends when people sell their stock (likely spread over 18 to 24 months), and what the market conditions are at the time. And tax-privacy laws will make it hard to pinpoint exactly how much the IPO will help," says H.D. Palmer, spokesman for the state Department of Finance.
Hinting at the outcome, he adds: "I have told folks that, on behalf of a grateful state, I will go to [Facebook founder] Mark Zuckerberg's house and wash his windows and mow his lawn."
Facebook's net stock value is estimated between $75 billion to $100 billion, depending on market demand.
"Executives and investors who had a stake in Facebook before the IPO stand to report the biggest gains if and when they cash in shares," says Stephen Liedtka, a professor of accounting at Villanova University, in an e-mail.
Says he: "Given the magnitude of the offering, it seems reasonable to predict that executives will indeed seek to cash in some of their stock over the next few years to reduce their overall risk," and "this certainly could be a blessing to California."
Popular political analyst, Barbara O'Connor, begs to differ. "It is several hundred million. [It] will be filed in normal course of tax payments next year. Against $9.2 billion? Give me a break," says the Director Emeritus of the Institute for Study of Politics and Media at California State University, Sacramento.
Battling Democratic Gov. Jerry Brown over a temporary tax-hike initiative being offered this fall in California State, Senate Republican Leader Bob Huff and Assembly Republican Leader Connie Conway issued a joint statement addressing the issue.
"The great news that Facebook will go public likely means an additional one-time windfall to the state's treasury this next fiscal year. We should use this added revenue to protect our public school students from the Governor's trigger cuts and pay down the state's debt service," they said.
Amidst the contradicting responses from various analysts, certain experts like Gordon Tucker have suggested a multiplier effect.
"There is a no question that an IPO like Facebook, and previously LinkedIn, add a real boost to the local economy the companies are located in as the employees often will benefit financially from their personal holdings in the company," says Gordon Tucker, managing director at Protiviti, a global risk-management consulting firm that specialises in IPO preparedness.
He adds: "Over time, as those employees sell stock, portions of those financial benefits get spent in the local economy on a variety of goods, like household goods and cars."
Banking on such unfathomable revenues could lead to a downside to state's economic planning. Michael Shires, a public policy professor at Pepperdine University opines a similar view with the Facebook IPO scenario.
"It is important to remember that the last dotcom bubble was the major contributor to this state's critical financial crises of the past decade," he says. "Dependency on these speculative dollars is a dangerous bet for the state to make."
Must Read: iPad 3: Top 10 Most-Anticipated Features
Must Read: Facebook Files Record IPO: 5 Key Points to Ponder About Zuckerberg's Mega Offering