Facebook meets Pakistani officials after country's first death sentence for blasphemous posts
Facebook described the meeting as important and "constructive".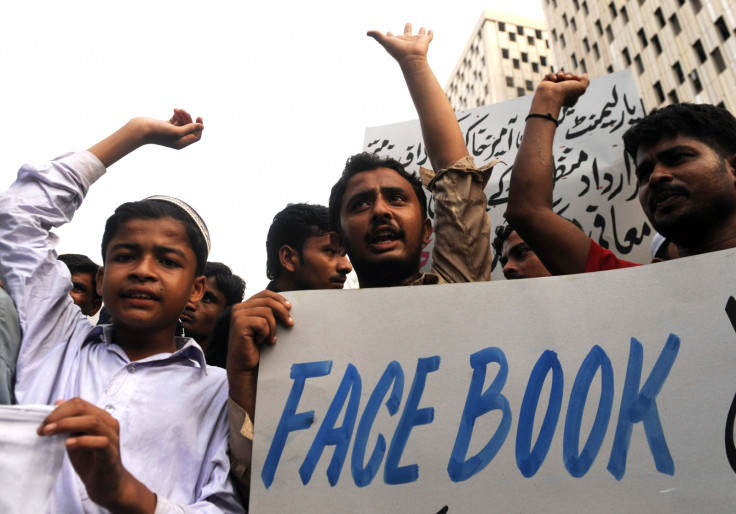 A senior Facebook manager met Pakistan's interior minister on Friday (7 July) to discuss the country's demand that the social media network remove or block blasphemous content on its site. The meeting comes after a Pakistani counter-terrorism court handed down the country's first death sentence to a 30-year-old man over what were deemed blasphemous posts about the Prophet Muhammad on Facebook.
Under Pakistan's strict blasphemy laws, any person found guilty of insulting Islam or Prophet Muhammad can be sentenced to death. In the conservative country, even unproven allegations of blasphemy have sparked fierce protests, violence and mob lynchings.
Facebook's vice president of public policy, Joel Kaplan, met Interior Minister Nisar Ali Khan to discuss multiple steps and actions taken to remove blasphemous content from the popular social media platform. Facebook currently has more than 33 million users in Pakistan.
Khan said the Muslim community is "greatly disturbed" and has serious concerns over the use of social media to spread blasphemous content.
He added that Pakistan believes in freedom of expression, but could not let misuse of social media to insult Islam, hurt religious sentiments or for other illegal activities, Reuters reports.
"Nothing is more sacred to us than our religion and our holy personalities," Khan said. "We appreciate the understanding shown by the Facebook's administration and the cooperation being extended to us on these issues."
The interior minister also encouraged Facebook to open an office in Pakistan. Facebook described the meeting with Pakistani officials as important and "constructive".
During the meeting, Kaplan also discussed Facebook's various initiatives aimed at skill development and economic growth programmes in Pakistan as well as working with small businesses, developers and women in the country, the Tribune reports.
The executive touched on Facebook's Developers Circles - the company's community-led initiative for developers and a recently launched digital literacy campaign called iChamp designed to help educate youth on the benefits and safe use of the internet.
"Facebook met Pakistan officials to express the company's deep commitment to protecting the rights of the people who use its service, and to enabling people to express themselves freely and safely," the company said.
"It was an important and constructive meeting in which we raised our concerns over the recent court cases and made it clear we apply a strict legal process to any government request for data or content restrictions."
The meeting comes months after Pakistan called on Facebook and Twitter to help identify any Pakistani users who post blasphemous content on their sites. Prime Minister Nawaz Sharif also demanded the removal and blocking of all such content on social media.
© Copyright IBTimes 2023. All rights reserved.