Secret details of what was happening at Snapchat when founder Evan Spiegel turned down a multi-billion dollar offer from Facebook have been leaked through the attack on Sony Pictures, revealing that the offer was actually higher than everyone thought.
Leaked emails from Snapchat board member and Sony Entertainment CEO Michael Lynton suggest that Facebook's offer was a lot more than the $3 billion (£1.91bn) that was being reported at the time.
In a conversation with journalist and author Malcolm Gladwell, Lynton was asked if Snapchat was "insane" to turn down $3bn:
If you knew the real number you would book us all a suite at Bellvue.
The response from Gladwell? "Good Lord"
Gladwell's response echoed that of the wider world when the story broke. No one fully understood the reasons why a company which had yet to make a single penny in revenue could be worth so much money and even more confusing was why Facebook wanted to buy it. It was also reported that around the same time Google made an offer of $4bn for the company.
Of course since then we have seen just how far Facebook was willing to go to buy a messaging app when it paid $4.6bn in cash and over 177 million shares (currently worth $13.3bn) for WhatsApp.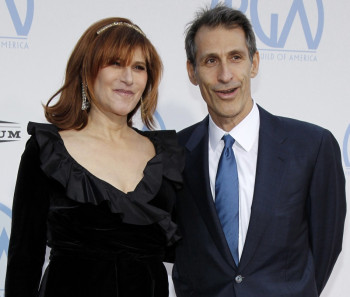 "I just turned down a billion from Zuck"
Another Snapchat board member, Mitch Lasky, also revealed that Spiegel would have received a windfall of a $1bn if the Facebook deal had gone through.
Evan proposed a new deal today to Tencent and DST that includes $40MM in secondary for him and Bobby. Never told me ... in fact told me the exact opposite. When I confronted him about it, he said, 'well I just turned down a billion from Zuck.'
It seems the decision to turn down the offer from Facebook was not an easy one to make for Spiegel.
Lasky says that he was in contact with the 24-year-old several times a day with the young entrepreneur "oscillating back and forth between appearing to want to sell the business and wanting to go long twice a day."
The problem, according to Lasky, was the figure being proposed by Facebook, even though it was much more than practically anyone else in the world thought the company was worth.
I think while he liked the team and idea of Facebook, he's been disappointed with the number he's getting from Zuck, so he's now characterizing his conversations with Facebook as a gambit to scare a higher number out of the Series C investors.

Facebook\'s Slingshot app will look to challenge the hugely popular Snapchat messaging app
Valuation
Lasky's email about Tencent suggests Spiegel wanted to pocket $40 million for himself as part of a fund-raising round which would have valued Snapchat at $4bn.
This would have been done through the sale of secondary shares which give people such as company founders the ability to sell shares to investors in exchange for stock.
According to another email to Lynton from Lasky, who works for Benchmark Capital, the proposed valuation of Snapchat by Spiegel was not something Tencent could live with:
I had a late night call with Tencent last night. Because of our relationship, they wanted to give me the courtesy of informing me personally that they were going to pass. They thought the $US4B price tag was unsupportable, they were offended by the terms, and they didn't like the fact that I didn't know what was happening ... part of what gives them comfort at the high valuations is knowing that someone they trust — me — is fully engaged on the board. They asked me not to tell Evan until they can tell him themselves.
However a couple of weeks after this happened, an email from Spiegel to Lasky shows that the founder was in fact looking to keep the valuation of his company low, and try and generate money on its own:
I 100% understand your perspective on the raise. That said, I would prefer to keep the valuation of the co at $US800mm going into a potentially turbulent time in the market. We have 13 months runway, and with a minimally successful monetisation scheme we will be able to comfortably extend that. I don't think that monetising the business will affect our ability to raise at high valuations — Facebook was bringing in money in the very early days and didn't have any problem attracting high valuations.
A few weeks later, on 11 December, Snapchat confirmed a $50m Series C funding round from Coatue Management.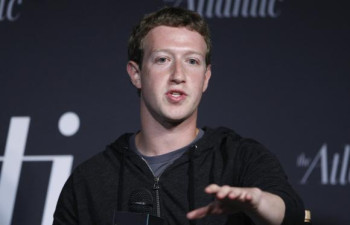 Leaked emails
Rather ironically, details about the fallout from the Facebook offer leaking to the press are also contained in the emails leaked by the Sony hackers.
Lasky contacted Spiegel about the issue, saying that Facebook's founder Mark Zuckerberg was not impressed that details had leaked and Zuckerberg had talked to former Facebook employee and Snapchat investor Matt Cohler about how the details were made public:
Confidentially, Zuck pinged Cohler during the peak of the news cycle on the acquisition leak. He was disappointed that the deal didn't get done, but also believes that you leaked this to the press in order to bolster your fundraising efforts. Cohler told him that he could easily make the argument that FB leaked it to put pressure on Snapchat, or that it was leaked by a third party. Regardless, my advice is to be the bigger person and call Zuck and apologise for the leak (even though it wasn't your fault) and deny any culpability. I know you have no interest in selling to him, but you want to keep on good terms with the enemy. :)
Zuckerberg and Spiegel had already been in contact during the proposed deal, and the Snapchat founder agreed to apologise to the Facebook founder over the issue.
While many questioned Spiegel's sanity in turning down the huge offer from Facebook (and potentially Google), it appears that despite the fallout from the Snappening crisis earlier this year, its value continues to rise.
According to some reports in July 2014, Snapchat was in talks with Alibaba about an investment which would value the company at $10bn. In August this valuation was backed up by renowned Silicon Valley investment firm Kleiner Perkins Caulfield & Byers who reportedly agreed to invest in the messaging service at a valuation close to $10bn.