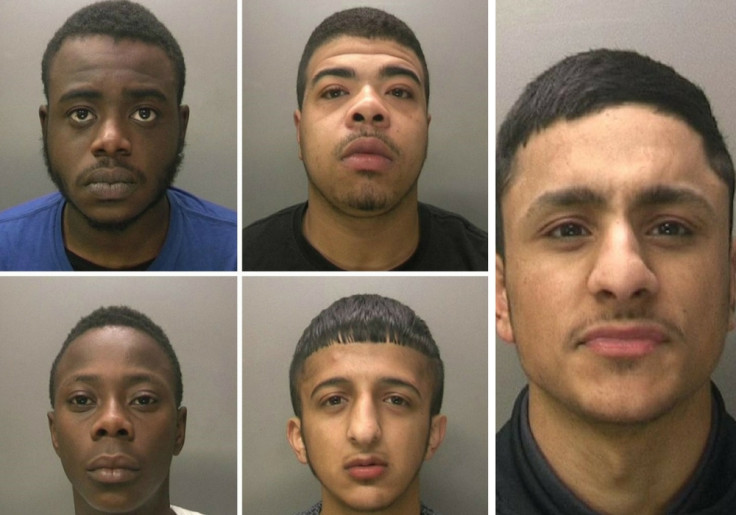 A five-strong gang who groomed teenage girls on Facebook before plying them with drugs and drink and raping them have been jailed for a total of 42 years.
Waqaar Khan, Marcus Woolcock, Kadeem Bourne, Keenan Kelly and Zahid Chaudhary, all from Coventry, committed the attacks throughout 2015 and 2016.
During a six-week trial at Warwick Crown Court, it emerged that the men, led by 24-year-old Khan, chatted to the victims online over a period of months, ultimately using the promise of gifts and shopping trips to secure face-to-face meetings.
The victims would then be picked up in taxis and taken to parties and remote locations to meet members of the gang, who would ply the girls with alcohol, before committing rape and sexual abuse.
At the hearing on Thursday 26 January, the five men were found guilty of 18 charges of rape, sexual assault and human trafficking of two victims.
Detective Chief Inspector Ian Green, from the West Midlands Police Public Protection Unit, welcomed the sentences, stating: "The sexual abuse of young girls is inexcusable.
"The effects can last a lifetime and I am determined that by working with the Horizon Team we can protect other vulnerable young people.
"Our investigation into Waqaar Khan's network is still on-going and we are continuing to sift through thousands of texts to identify further potential victims and their abusers. I hope that these convictions will give others the courage to come forward."
According to the Coventry Telegraph, a victim impact statement from one of the two teenage victims described how "her ability to trust individuals has been severely affected". She added she had since sought medical help to cope with the ordeal.
Judge Sylvia de Bertodano told the five defendants: "Your families have had to sit and listen to what you have been doing which bears no reality at all to the person they have brought up.
"You five are all here because of what happened between you and two teenage girls. You, as older boys and young men, each in different ways, took advantage of the naivety of these teenage girls in order to sexually exploit them.
"You, Waqaar Khan, used the fact that through social media it is easy to get in touch with girls and to exploit their desire to be grown up and rebellious in order to persuade them to get in to cars with you, and to then sexually exploit them when they have no realistic chance to escape."