Facebook shows off virtual reality social media with cyber selfies making a star turn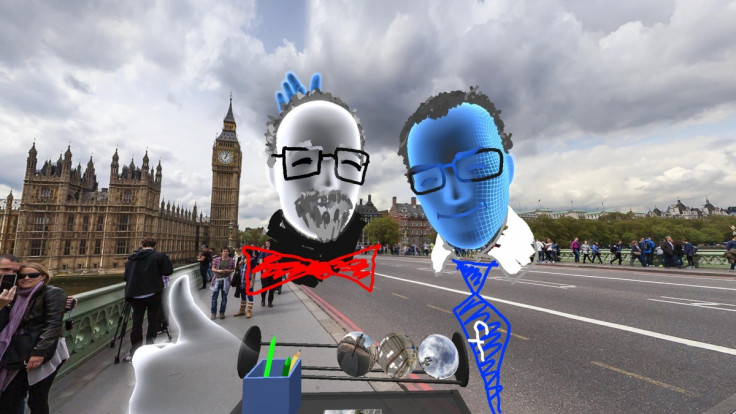 Facebook has given us the clearest indication yet of the role it sees for virtual reality in social media. During the second day of its F8 conference in San Francisco, the company demonstrated how the Oculus Rift could be used to allow users to convene in a virtual space, jump into 360-degree photos and even share a VR selfie.
It's no secret that Facebook has its own plans for virtual reality. After acquiring Oculus VR in 2014, the company has since been exploring how it can apply the technology within its own area of expertise – that is, social media.
Taking the stage at F8 on 13 April, Facebook CTO Mike Schroepfer showed us the fruits of the company's efforts with what Facebook is calling "social VR". After strapping on an Oculus Rift headset, Schroepfer was able to meet up with product manager Michael Booth – who was also wearing an headset 30 miles away at Facebook HQ – inside the company's social test bed.
Inside this space, the pair were able to interact with each other and jump inside 360-degree photos, showing how social media users of tomorrow might be able to virtually visit famous cities (London, in this instance), landmarks or anywhere else you might not be able or otherwise willing to go in real life. Things then went a bit Inception when Schroepfer and Booth whipped out a virtual reality selfie stick and snapped a photo of themselves standing in a virtual Westminster – so that's a VR photo taken inside a VR photo.
The demo was impressive, although much of what unfolded on screen had the air of being pre-rendered, albeit pulled off in a very convincing fashion. There could be a reason for this, however: the company explains that one of the key challenges it faces is "combining a sense of presence with the ability to interact with the environment and communicating through body language as well as voice."
Just the beginning
While concerns remain over how Facebook plans to benefit commercially from virtual reality, there's no denying that the work it is doing is impressive. The company says it's eager to give developers the tools they need to bring VR into the mainstream – to the extent that it is literally giving away blueprints to its $30,000, 3D-360 camera rig – and incorporating it into social media is a logical step in generating interest in the tech beyond the gaming community.
"This is just the beginning of our exploration into how people can connect and share using today's VR technology," said Facebook's Booth. "There's much more to come as my team and Daniel James' team continue to push forward, working closely alongside Oculus and other teams at Facebook, as VR evolves into an increasingly important computing platform."
© Copyright IBTimes 2023. All rights reserved.