A new bio-energy power plant in the UK will generate energy from cheese. The Lake District Biogas plant will convert waste products from local cheese production into bio-methane gas for the power grid in rural Cumbria in the North West of England.
The plant will use waste residue like fats and sugars from dairy company First Milk's nearby creamery site in Aspatria. The £10m ($14.6m, €12.6m) project is thought to be the first of its kind in Europe and once operational is expected to generate 1,000 cubic metres of biogas every day.
Approximately 40% of this will be used to power nearby homes and businesses, while the rest will be used by First Milk's creamery.
UK firm Clearfleau, which is responsible for the plant's design, construction and operation, said the amount of gas produced from the cheesy by-products would be equivalent to the annual needs of 4,000 homes.
The Lake District Biogas plant will be subsidised under the UK government's Feed-in Tariff (FiT) and Renewable Heat Incentive (RHI) programmes, which rewards companies that use eco-friendly power sources to encourage more widespread adoption of renewable energy. According to Clearfleau, the facility will receive £2m per year in government grants for the next 20 years and will produce over £3m per annum in revenue and cost savings.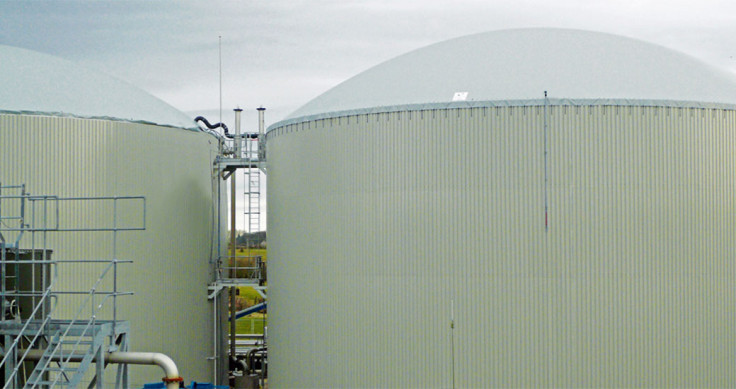 Craig Chapman, CEO of Clearfleau, said: "Dairy processors can generate value from their residues with a better return on investment than for other more conventional treatment and disposal options.
"This project, generating biogas solely from creamery residues is based on British engineering and is transforming the way in which the dairy industry manages its residues. This shows how sustainability can be an integral part of our food supply chain."