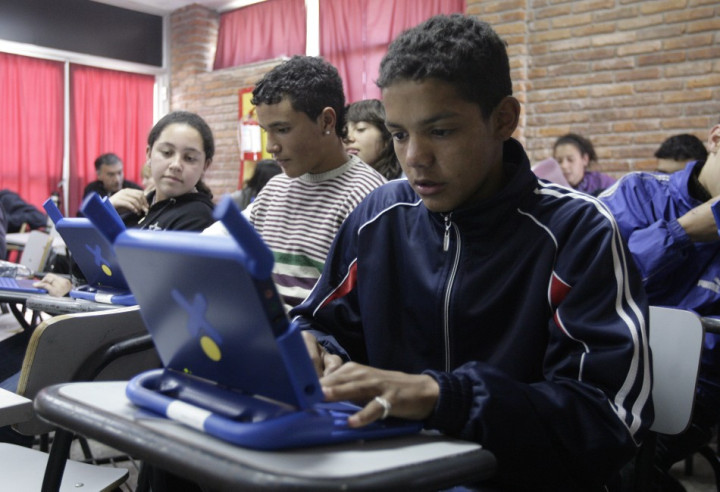 Boys who use Facebook, Twitter and other social networking websites form stronger friendships with their peers, according to research.
While there has been extensive research about the negative effects on children using social networks, such as anxiety, depression and social isolation, few have highlighted the benefits of such sites.
Researchers at the University of York found that boys aged between nine and 13 felt more a part of their friendship groups if they used social networking sites (SNSs).
Sally Quinn and Julian Oldmeadow studied 443 children, 49 percent of whom were boys, from five primary schools and two secondary schools.
They asked them to complete questionnaires about their use of social networks and their friendship groups. Questions included: "How long have you been using a social networking site to contact your friends in your group?" and "How often do you use a social networking site to contact your friends in your group?"
Quinn said: "Previous research has suggested that online communication is associated with increased closeness to friends and friendship quality.
"We know that children under 13 years of age are increasingly using SNSs but little research has focused on the effects of friendship for this age group. Our study examined links to group belonging for boys aged between 9-13."
Rehersal space
The researchers also asked questions about the boys' feelings of belonging, such as "I feel the rest of my friendship group accept me", with a scale ranging from "not at all" to "really true".
Findings showed that boys who used SNSs had greater feelings of belonging to their friendship groups than those who did not.
Quinn concluded: "Among boys of this age, friendship groups are characterised by lower levels of self-disclosure, acceptance and closeness than those for girls.
"In the offline world, boys' self-disclosure increases at around age 13/14 years, later than that for girls.
"Our research is consistent with the view that boys may value the online environment as a rehearsal space for self-disclosure skills and that SNSs might help those who are less socially mature, with evidence suggesting that those who are socially anxious prefer the online environment for communication."