Facebook's Paper App Takes on Flipboard and Pocket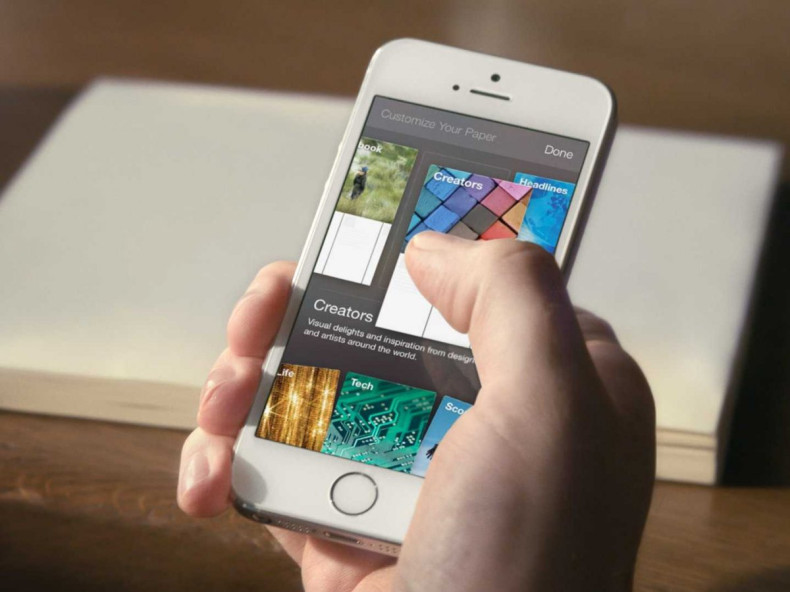 Facebook will begin its second decade by redefining the boundaries of what Facebook is by launching Paper - a Flipboard-style app which will give users a mixture of content from their newsfeeds and elsewhere on the web.
The app will launch for iOS devices on Monday, 3 February - a day before the social network celebrates its 10th birthday - and is seen as part of a new approach focusing on standalone mobile apps.
The world's most popular social network has a new initiative called Facebook Creative Labs with the aim of creating new apps with their own brands and distinct styles of sharing.
Paper has a different feel to the main Facebook and Facebook Messenger apps – it doesn't share its signature blue and white branding.
"We just think that there are all these different ways that people want to share, and that compressing them all into a single blue app is not the right format of the future," Facebook founder and CEO Mark Zuckerberg told Bloomberg Businessweek.
Curated
The app will present users with a mixture of content, some of which is generated algorithmically while more is curated by Facebook staff. It will feature content that has been curated from your newsfeed - posts and shares made by your Facebook contacts - as well as links to content from media sources such as the New York Times, Time magazine and the Washington Post divided into different categories like Tech, Food, Science, Design, Sports and Photography.
Facebook says that the content it curates from the web will include articles from sites we know well, as well as "emerging voices".
The look and feel of the app is reminicent of Flipboard, a popular news curation app for iOS and Android with has an image-led interface.
If Paper does takes off it could see the social network's ability to influence its users reading habits grow, depending on what content Facebook decides to promote.
The app features an easy-to-use interface where you can swipe from article to article, pinch to enlarge images directly from posts without having to click into the image first, and videos auto-play in full-screen mode.
The app's user interface has some elements of the iOS 7 design to it, but it also bears a resemblance to Facebook's failed "Facebook Home" home screen UI project which tanked last year.
In November 2013, we reported that Facebook was testing out a new feature allowing users to save links seen on their News Feeds for reading later.
It is likely that this feature will work together with the new Paper app, meaning that Facebook would have the potential to challenge not just the news apps, but also social bookmarking apps like Pocket and Instapaper, seeing as so much content is shared on Facebook everyday by news organisations, brands and users alike.