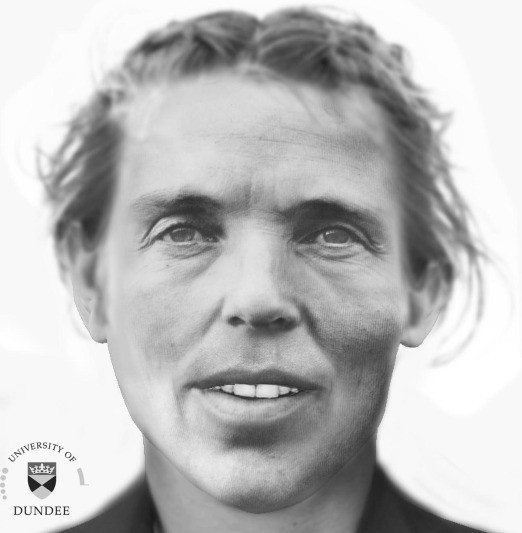 Police in Edinburgh have released a facial reconstruction image of the woman who was found murdered and dismembered on Corstorphine Hill in June.
The woman's body was discovered in a shallow grave. Police have not been able to identify her.
She was found in a wooded area and it is thought she died between a few weeks and six months before she was found.
Police also said she had been murdered and dismembered in one location and then moved to Corstorphine Hill for burial.
Det Chief Insp Keith Hardie said: "It is now 25 days since this woman's body was discovered. In that time we have worked with a range of experts and agencies to help us get more information on who she might be and how she came to be in Edinburgh.
"Thanks to the work of facial reconstruction experts at Dundee University, we have released an image of the woman's face. We are confident that this is a very accurate representation of how the woman looked and so I'm asking the public - does the image resemble someone you know but perhaps haven't seen or heard from for some time?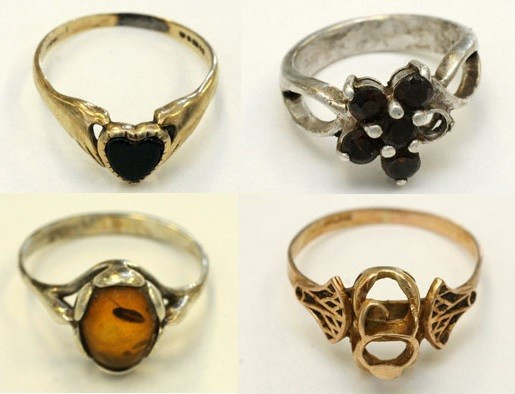 "As I've said from the outset, this is someone's daughter, she could be someone's mother. Somebody knows who she is and when we've established her identity, we'll have gone a long way to establishing who was responsible for her murder."
The woman is believed to be aged between 32 and 60, was white, slim and of medium build. She was around 5ft 2in and had extensive cosmetic work on her teeth in the form of veneers and implants.
She was also wearing a set of distinctive rings, which police released images of in the hope someone might recognise them.
Detectives have sent her DNA profile to Europol. A police source told the Scotsman: "It would be checked against the national DNA database for any matches domestically across Britain. But they'd also open it up globally. Other forces across the world now routinely swab for DNA as well, offering us a vital opportunity to match the victim's profile.
"At the moment the hunt is not so much about my colleagues in CID hoping for a breakthrough - the real hard graft is being done by the guys in the white lab coats. Modern murder hunts are all about forensics. Get that right - and get a breakthrough there - and you've as good as caught your killer."