Green Coffee to Reduce your Carbon Footprint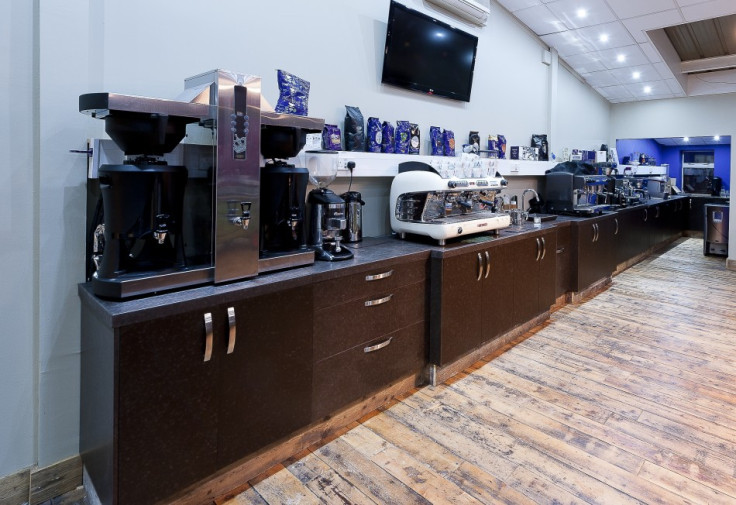 A British entrepreneur has developed a coffee company that is big on taste and even better for the planet.
The small Fairtrade coffee business GreenCup is determined to make a difference while producing high-quality, organic coffee.
The company is green in all senses of the word, making its best efforts to follow eco-friendly work practices and recycle materials wherever possible.
The firm is so passionate about doing its bit to reduce the carbon footprint of coffee drinkers that it even collects and recycles coffee grounds and turns them into fertiliser.
The company claims that it produces a third of the carbon emissions of more traditional coffee makers.
Managing director Jeremy Knight, who started the business 10 years ago, said he always wanted to create a Fairtrade product that tasted good but found himself becoming "obsessed with coffee waste".
After finding himself haunted by the amount of grounds that were going into landfill each day, he was determined to find a way to recycle them.
Knight worked with researchers at Imperial College London to find a way to create a nutrient-rich fertiliser using coffee grounds - with no added chemicals.
The coffee comes in a recyclable container and the company provides recyclable paper cups. Once consumers have finished the coffee, they can put the grounds in the container, which GreenCup will collect to turn into fertiliser.
"It's a nice outcome to turn a waste product into something useful," Knight said.
GreenCup largely supplies businesses and corporations and is working with firms interested in corporate social responsibilityactivity -a form of corporate self-regulation integrated into a business model which may include adhering to ethical standards or environmentally friendly practices.
Further bolstering the company's green credentials, Adam Fairweather, the company's innovations director, has applied his knowledge of industrial design to the mix and created materials made from recycled coffee that can be used as surfaces for bench tops, counters and tables.
Although GreenCup has yet to commercially produce these products, its London showroom is kitted out with shelving, tables and other office furniture made from recycled coffee grounds.
The floor of the office is made from reclaimed wood and the office itself is decorated with secondhand items, such as old light switches purchased from charity shops.
The business is conscious of its own carbon footprint and adopts small but helpful habits in its day-to-day practices, such as printing on both sides of paper, switching off lights when not in use and printing its business cards on recycled paper.
The team is even working on a project to turn used coffee grounds into electricity by using one of the first micro anaerobic digestion systems, a process which breaks down biodegradable material in the absence of oxygen and can be used to manage waste or release energy.
Despite his achievements, Knight remains humble about the company's environmental efforts, claiming: "We aren't doing anything extraordinary.
"We try our best," he said, "but we're not perfect. We're just being aware of our environmental impact."
© Copyright IBTimes 2023. All rights reserved.