US President Donald Trump took to Twitter early Sunday morning to fire off a series of tweets touting the success of his "Make America Great Again" agenda "despite the distraction of the Witch Hunt." Trump has often called the ongoing investigation, led by FBI Special Counsel Robert Mueller into alleged Russian meddling in the 2016 election and ties between his campaign and Moscow, a "witch hunt".
"Many new jobs, high business enthusiasm, massive regulation cuts, 36 new legislative bills signed, great new S.C. Justice and Infrastructure, Healthcare and Tax Cuts in works!", Trump tweeted.
He also took a shot at his predecessor Barack Obama by citing a recent Rasmussen poll that put Trump's approval rating at 50%.
Rasmussen noted in a news release on Friday (16 June): "This is the first time the president's overall approval rating has hit the 50% mark since late April. His approval rating has ranged from a high of 59% in late January shortly after he took office to a low of 42% in early April."
However, Trump's claim that his approval rating is higher than that of Obama's according to Rasmussen isn't quite correct either.
According to the pollster, then-President Obama had a 56% approval rating on 16 June, 2009. As of June 18 2009, Obama had a 55% approval rating.
The Rasmussen poll also seems to be an outlier in comparison to other polls that show significantly lower ratings for the president. According to the Gallup daily tracking poll, 55% of Americans disapprove of the job Trump is doing as president compared to 39% who approve, as of 16 June.
According to Real Clear Politics, an aggregate rating of various polls including Rasmussen Reports' daily Presidential Tracking poll, Trump's average approval currently stands at 40%.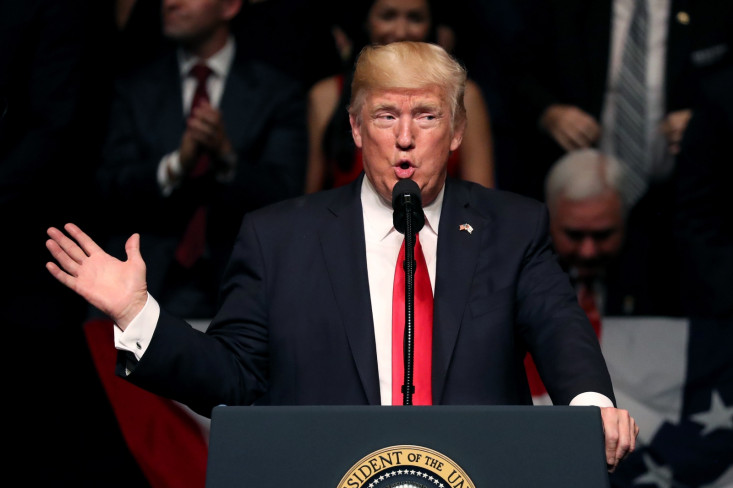 Naturally, Twitter immediately slammed Trump's claims saying, "Aren't you embarrassed that the fact checkers have to keep correcting you?"
Technology journalist Jack Schofield pointed out that the Rasmussen poll is "probably wrong", has a statistical bias towards Republicans and is only rated C+, according to FiveThirtyEight.
While many pointed out the inaccuracies in his claims, others drew comparisons between Trump's tweets and that of Obama's on Father's Day.
"Obama tweeted today too," journalist Kurt Eichenwald tweeted. "He talked about his love for his children and wished happy fathers day to other dads. Not 'me-me-me-I'm-great!'"
"What world do you live in? Please step down. You are an embarrassment to our country and the world," actress Melanie Griffith tweeted.