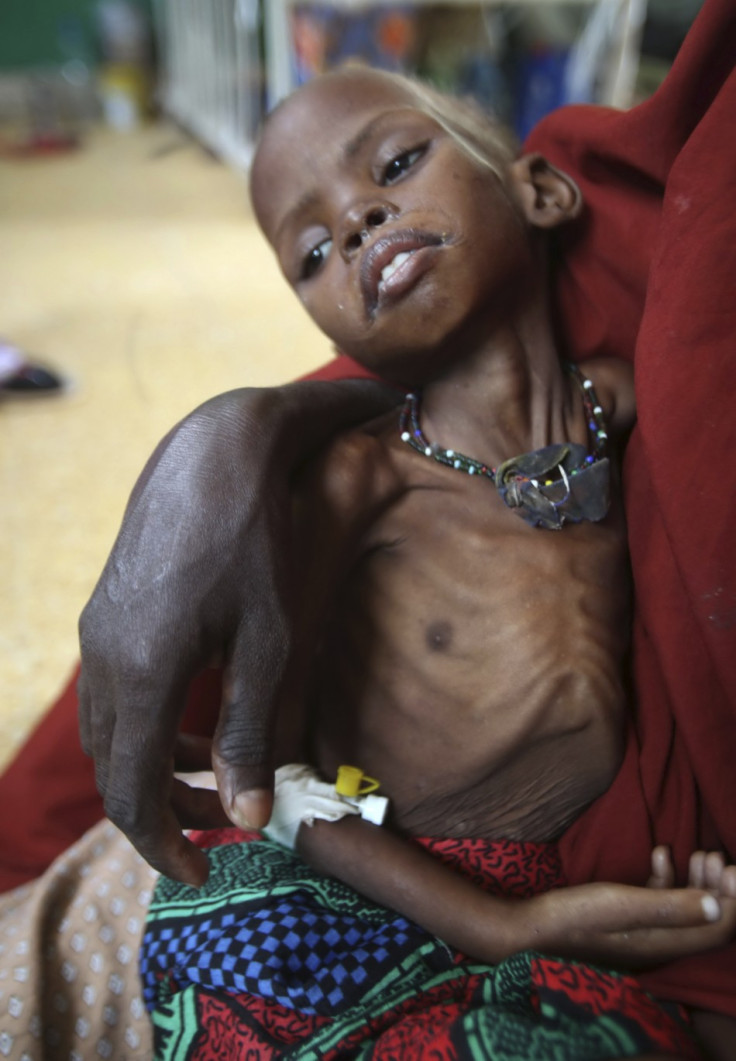 The United Nations declared today that famine exists in two regions of southern Somalia: southern Bakool, and Lower Shabelle," a statement by the U.N. Office for the Coordination of Humanitarian Affairs for Somalia said.
Both are areas controlled by al-Qaeda inspired Shabaab insurgents, which the U.N is now forced to work with, as it needs to be allowed into the famine stricken areas to deliver food supplies. As the Islamist militant group chose to expel foreign aid groups two years ago, accusing them of being Western spies and Christian crusaders, the consequences ended up directly affecting the most vulnerable.
While blaming the "demonic West" for the country's problems, clearly Al-Shabab has been unable to prevent or stop famine from striking, which will only further weaken the country and traumatise its people.
"Across the country nearly half of the Somali population - 3.7 million people - are now in crisis, of whom an estimated 2.8 million people are in the south," the statement read.
"Consecutive droughts have affected the country in the last few years, while the on-going conflict has made it extremely difficult for agencies to operate and access communities in the south of the country," it added.
Officials warned that unless urgent action was taken the areas afflicted by famine would grow.
"If we don't act now, famine will spread to all eight regions of southern Somalia within two months, due to poor harvests and infectious disease outbreaks," Mark Bowden, the U.N. humanitarian coordinator for Somalia, said.
Andrew Mitchell, the international development secretary, said: "In Somalia, men, women and children are dying of starvation.
"The fact that a famine has been declared shows just how grave the situation has become.
"It is time for the world to help but sadly the response from many countries has been derisory and dangerously inadequate.
"Britain is playing its part, with help for more than two million people across the Horn of Africa.
"Now others must do the same."
Countries affected across the region include parts of Kenya, Uganda, Ethiopia and Djibouti.
However as fears for the people of Eritrea mounted, on Tuesday the U.S urged the country's government to reveal how severely it has been hit by the drought.
Famine implies having less than 2,100 kilocalories of food per day, acute malnutrition in more than 30 per cent of the children and two deaths per 10,000 people every day, according to the Integrated Phase Classification, a food security measure used by the U.N. and other relief agencies.