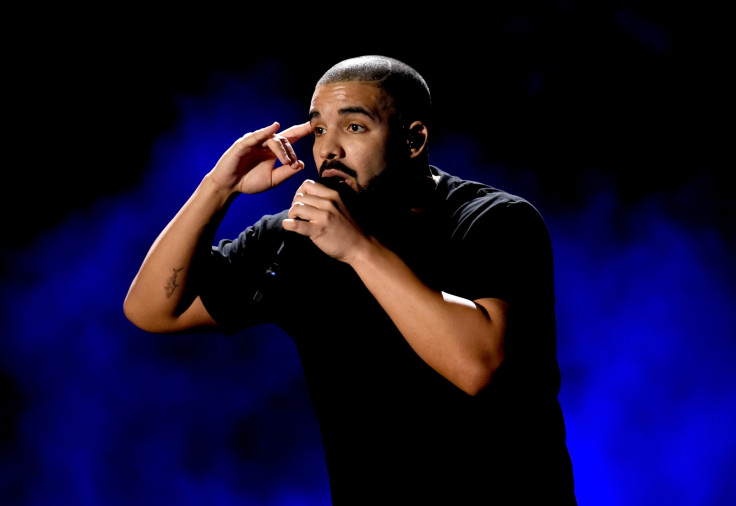 Drake has shared an adorable throwback photo from his Degrassi days while counting down to the 2017 NBA Finals. The Hotline Bling hitmaker played Jimmy Brooks in the Canadian show from 2001 and quit the show in 2009 to focus on his music.
The 30-year-old posted a photo of Jimmy holding a basketball with Toby Isaacs, to share his excitement for the championship battle between the Cleveland Cavaliers and the Golden State Warriors on Thursday (1 June). "That feeling when finals basketball is 24 hours away," he captioned the image.
Fans got emotional looking at the throwback photo with one user commenting, "Jimmy & Toby the days". Another fan wrote, "the f****g acura days man my EMOTIONS", while yet another said, "Omg! Throwback! To them good old tv days :")".
Some fans reminisced about the Degrassi show, which was cancelled in 2015 after running for 14 seasons. "Lol I still remember this scene. The good old days when Jimmy and Ashley were a thing,' a user wrote.
"You just brought back so many memories," another user noted.
"I was 8 years old when Degrassi began to air on The N so this is very nostalgic for me," one fan wrote.
Drake, who won 13 trophies thanks to his album Views and his hit single One Dance at the 2017 Billboard Music Awards, had in 2015 addressed the issue of him leaving the MTV teen show.
Admitting that juggling between acting and writing songs is the reason he had to quit the show, Drake told W Magazine, "That was part of the reason I was kicked off the show."
He continued, "Back then, I'd spend a full day on set and then go to the studio to make music until 4 or 5 a.m. I'd sleep in my dressing room and then be in front of the cameras again by 9 a.m. Eventually, they realized I was juggling two professions and told me I had to choose. I chose this life."