Fans go wild over Demi Lovato's sexy cop look in leather bodysuit and stocking: 'My Goodness'
The Sorry Not Sorry hitmaker paid tribute to late singer Selena Quintanilla in an iconic look.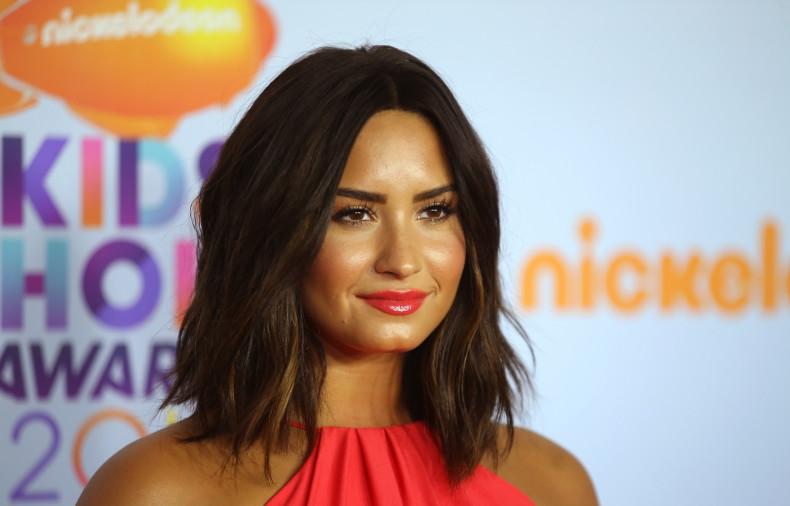 From different versions of Selena Quintanilla to the ferocious werewolf, this season of Halloween has had its fair share of imaginative costumes and looks. But topping all these was singer Demi Lovato's sexy cop outfit that, unsurprisingly, has sent her fans into a meltdown.
"Protect and serve... Happy Halloween," the Sorry Not Sorry hitmaker shared alongside one of the snaps that showed her geared up for action in a figure-hugging leather outfit. Complementing her sassy Halloween look, the 25-year-old accessorised with a police cap, black stockings and some dark manicure.
In a string of pictures shared on her Instagram account, Lovato not only showed off an edgy style but also her cheeky side, grabbing a female pal by her waist and pinning her against a patrol car. Alongside she added in a playful tone, "Watchu gon do when they come for you?"
Another shot simply had the Heart Attack songstress facing her back to the camera, as she shot a stern over the shoulder look.
No sooner had the songstress shared the snaps with her over 62 million followers on Instagram than fans bombarded her comments section with raving messages.
Stunned at Lovato's sultry transformation, one user simply exclaimed "My Goodness".
"That's a super good Halloween costume by the way," another impressed fan shared, as someone else went all cheeky, writing, "Arest me demi... take me to your house lol".
Another fan commented on Lovato's sultry avatar: "Too hot to be a cop".
Before sparking meltdown in an all-leather outfit, however, the Disney star paid a glamorous tribute to the Bidi Bidi Bom Bom hitmaker. Rocking one of Selena's iconic outfits – a plunging plum jumpsuit – the Confident singer amped-up her fashion game by donning similar wavy hair and her signature bangs.