'Halloween queen' Heidi Klum unveils her scariest look and fans are stunned: 'A monster!'
"Every year you amaze me!!! This year holy wow. Outstanding," wrote one of her followers.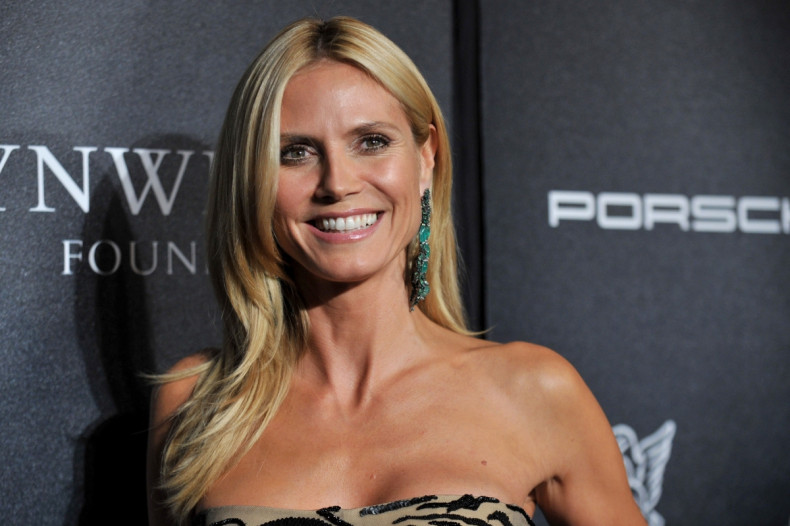 No one does Halloween better than Heidi Klum! This year though, the supermodel seems to have upped her game as she unveiled her spookiest and scariest best look – a werewolf avatar inspired by Michael Jackson's 1983 classic, Thriller.
As fans would remember, the King of Pop had famously transformed into the hairy beast for his iconic music video, which Klum has now rendered unforgettable with her recreation. With little help from her prosthetic chest and hand, the 44-year-old model looked no less horrifying than MJ himself.
The Project Runway host, who has earned a reputation for extravagant Halloween transformations, completed the iconic look for 2017 with faux wolf ears, protruding fingernails, whiskers and the trademark red and yellow jacket. The finishing touch, however, was the letter "M" engraved on the sleeve.
And being the go-to Halloween party-host is no easy task, but Klum seems to have perfected the art as she introduced her latest avatar with an eye-popping dance performance.
"Happy Halloween!!!" the German-born model wrote as she shared a glimpse of her werewolf look on Instagram, after teasing her 4 million followers with a series of sneak-peek videos. Unsurprisingly, the fans were left dumbstruck over Klum's picture.
"Every year you amaze me!!! This year holy wow. Outstanding," wrote one of her followers, while another couldn't resist sharing the excitement and wrote, "That's flipping amazing."
"You are a MONSTER!" another fan exclaimed.
But it's not like Klum hadn't warned her fans beforehand on what to expect from her on October 31.
"This time it's going to be scary," she had told Entertainment Weekly ahead of her 18th annual Halloween Party.
"I'm going to wear a lot of prosthetics. I don't like to do just easy costumes obviously. But some people were like, 'Heidi didn't really do anything [last year],' so I'm going to do a lot this time," Klum added.
Klum's love for the spooky night has previously seen her taking on different characters and interesting transformations including Hindu goddess Kali in 2008, her 90-year-old version in 2013 and the most memorable, Jessica Rabbit incarnation for 2015.