While married star Ewan McGregor's passionate new romance with co-star Mary Elizabeth Winstead has taken fans by surprise, it has now emerged that the couple was spotted in the public much before.
Nearly three weeks before tabloids reported about the fling and the likely situation that Ewan has split from his wife of 22 years, the Fargo co-stars made a loved-up appearance at a London hotspot. So much so, that onlookers even confused Mary for the actor's French wife Eve Mavrakis.
As new detail surfaces from Ewan and Mary's romantic dinner date at a Soho dim-sum diner on 3 October, an onlooker told the Daily Mail that "there was lots of kissing and cuddling going on".
"When I saw them in the restaurant I actually thought it was him and his wife," said an onlooker, revealing how the pair appeared totally smitten in each other's company.
"I saw him sitting there and didn't think anything of it. I recognised him and I thought I'd take a picture to show my family. I didn't think anything of it at all until I saw the story about how he had left his wife," added the onlooker.
The source went on to explain that, looking at the couple, the thought of Ewan's date not being his wife hadn't even crossed his mind.
"She was initially sitting opposite him. She got up and he was messing about on his phone... She came back and sat with him, arms around his neck," the diner explained adding that the two weren't shy of public display of affection.
Earlier this month, pictures of the 46-year-old star passionately kissing Mary surfaced as the pair spent quality time at The Good Life Eatery in St John's Wood, North London. The news of the romance particularly came as a shock because Ewan had not publicly announced split from his 51-year-old wife.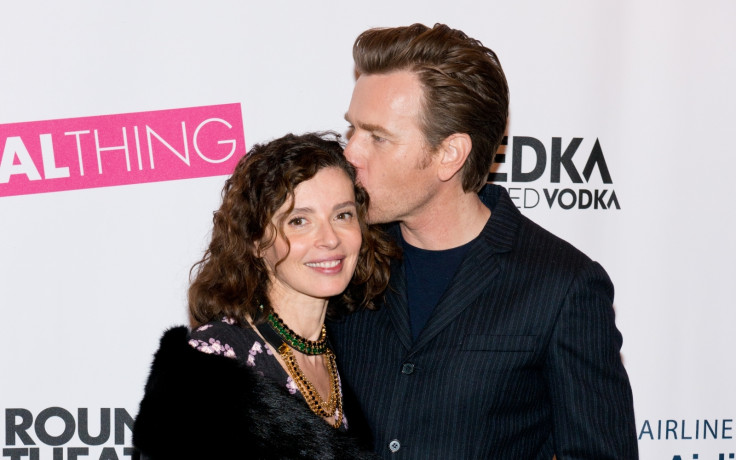 "They were deep in conversation and were there together for more than an hour. As they left she got on to the back of Ewan's motorbike and they sped off together,'' a source told The Sun about the new couple and their cosy dinner date.
Meanwhile, if reports are to be believed, it hasn't been easy for Eve either, who is trying her best to deal with her husband's new fling in a dignified way.
A "heartbroken" Eve is "doing her best to handle it with dignity. But what makes it worse is she has been told Mary Elizabeth had a teenage crush on Ewan," added the publication's source.
The Scottish actor has been married to the production designer since 1995 and the pair has four children.