Fans slam Ariel Winter for dressing in 'lingerie' in group snap: 'Try putting some clothes on'
'Why is she in underwear all the time?' a fan wrote on her Instagram post.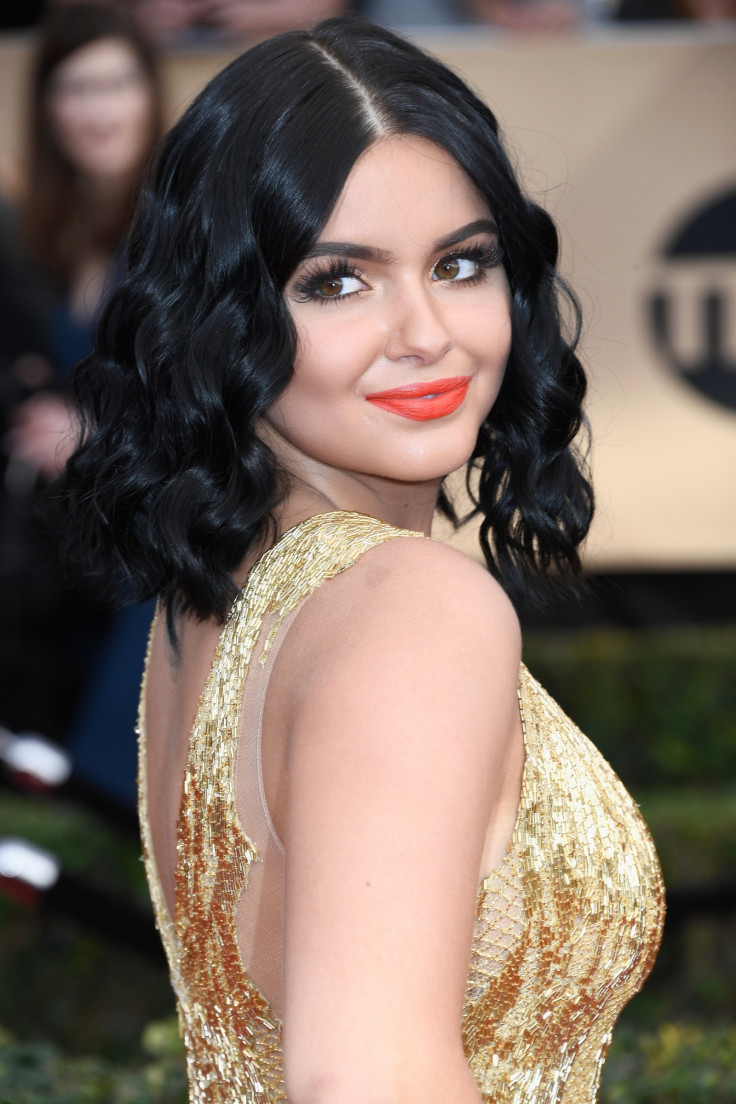 Ariel Winter shared a photo of her "squad" on her Instagram page and has received a lot of backlash from fans for her daring outfit.
The Modern Family actress is seen wearing a black lace bralette with a complementing shorts and thigh high boots. Adding to her charm, the teenager let her luscious locks loose as she posed for a group shot alongside her boyfriend, Levi Meaden and many of her friends.
She captioned the image on Instagram by simply writing, "Squad" alongside a bag full of dollars emoji. However, fans were quick to notice that her dress almost resembled lingerie.
A fan questioned, "So....she went out in lingerie? Or am I not seeing well." Another noted, "Of course you dressed in lingerie lol." Noting that she is only one least dressed in the photo, a user commented, "I couldn't spot you at first but then I just scanned for the person wearing least clothes and found u."
"Why is she in underwear all the the time? " wrote another follower. Some user also compared Winter's look to her on-screen character from Modern family, Alex Dunphy and wrote, "I like how your character dresses 10x more than how you do. you're literally wearing lingerie. It's just disappointing to think Alex is played by you."
One of her Instagram follower called it "inappropriate" and wrote, "I understand body positivity and such but sometimes lack of clothing is unnecessary and not appropriate"
A follower also shared an advice for her and commented, "You should try putting some clothes on you."
A user wrote, "You're trying way too hard. You dress like this and then go on rants when people let you know you look ridiculous. Do you need attention that bad?" Another pointed out, "You're dressed like they hired you for the entertainment after. Does one of the guys have a birthday and you've come to dance for him? All the other girls look so lovely."
This is not the first time she has received backlash over her dressing style, as she faced plenty of criticism for flaunting her back in a string bikini back in June. The 19-year-old struggled with body issues as a teen and underwent a breast reduction surgery in 2015.
© Copyright IBTimes 2023. All rights reserved.