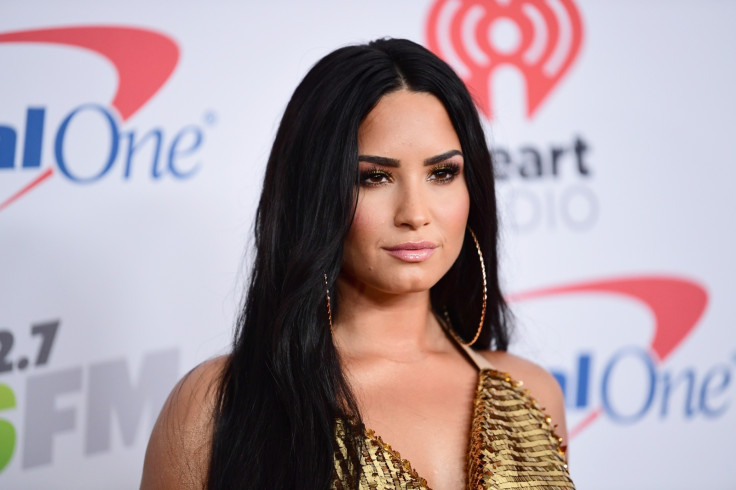 Demi Lovato has decided to let go of her insecurities and embrace freedom in 2018 by sharing a body positive Instagram post with an inspirational message. The post was well received by her fans, who were in awe of her svelte look.
In the photo, the Sorry Not Sorry singer is seen enjoying a sun-soaked beach vacation in a strapless swimsuit, which highlighted her curves. The singer left her brunette open and wore a pair of black shades as she beamed for the sun-kissed image.
Alongside the photo, Lovato wrote, "So, I'm insecure about my legs in this picture but I'm posting it because I look so happy and this year I've decided I'm letting go of my perfectionism and embracing freedom from self-criticism. Learning to love my body the way it is is challenging but life-changing."
She thanked God for this new beginning and said, "Giving up my eating disorder has been the most challenging journey of my life but I work every day towards solid recovery even if I mess up sometimes. Today I'm feeling strong. You all can do it too. It IS possible. Thank you God for this new chapter in my life. #EDrecovery #happyAF"
Not surprisingly, the Instagram photo earned her fans' approval, garnering over 2,670,148 likes (and counting) from her whopping 64.3 million followers. Her Instagram fans have applauded her for being real about body insecurities, with one user commenting, "I love this photo for its realness, and the beauty that is this realness and authenticity and lack of touch-ups or Photoshop. You've come so far, Demi."
Another user showered praises on her beauty, saying "This is why I love you so much, Demi!! I'm incredibly proud of how far you've come & you are amazingly beautiful inside & out! Beautiful picture too."
Some fans could not stop calling the 25-year -old diva "perfect".
"I don't see anything to be insecure about. You look fabulous, and more importantly, happy," said one fan, while another noted, "You're so perfect! We literally stop and stare whenever you come into view! Utter perfection."
The American singer also shared another photo of herself wearing a pink swimsuit and wrote, "When you match your bed." An impressed fan wrote, "Literally the most beautiful being in the world."
Lovato's inspirational message comes after a documentary was released on her life, titled Simply Complicated, which highlighted the ups and downs that she faced, including her struggles with addiction, bipolar disorder, anorexia, bulimia and her love life.
Talking about the documentary, she had said to Billboard back in October, "I think what was difficult about the process was being honest about where I am in my life today. Telling the world that I'm not the poster child for recovery.
"Sometimes it is a struggle, and sometimes I still deal with issues that I have suffered from in the past. It's a challenge to maintain recovery, and I talk about that in the film.
"So, for me, it's like kind of admitting that I'm not... Obviously I'm not perfect, but admitting that on camera. I want to be the best role model that I can be for my fans, so by admitting that I'm not perfect, it's kind of weird for me," the Tell Me You Love Me singer added of her struggles.