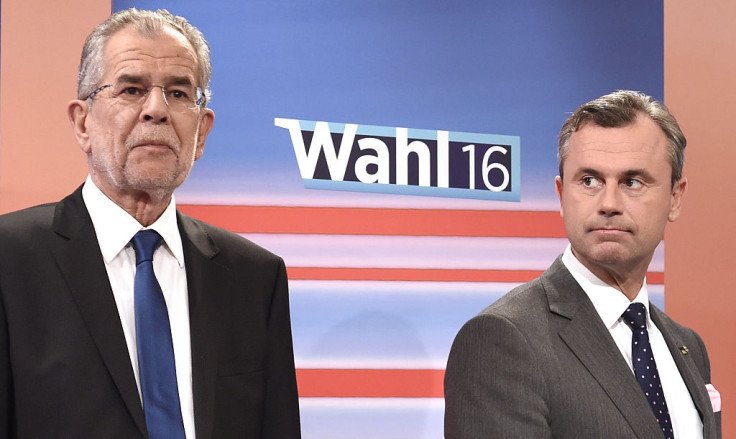 Independent candidate Alexander Van der Bellen has narrowly beaten far-right candidate Norbert Hofer in the Austrian Presidential election.
The Freedom Party's Hofer led after Sunday's first count, but postal votes counted on Monday (23 May) have given Van der Bellen a narrow victory. The knife-edge victory prevented Hofer becoming the EU's first far-right head of state.
Van der Bellen, a 72-year-old retired economics professor, had campaigned on a pro-EU platform with the backing of the Green party. Hofer stood as a staunch opponent of the EU and the admission of asylum seekers to the country.
After Sunday's initial count Hofer had led against Mr Van der Bellen by 51.9% to 48.1%, the interior ministry said. However, after the 750,000 postal votes – about 10% of available votes – were counted, Van der Bellen emerged victorious.
Austrian media reported that after postal votes were counted, Van der Bellen had 50.2% of the vote and Hofer 49.8%, a margin of only 0.4 percentage points.
In a Facebook posting, Hofer conceded defeat. "Dear friends, I thank you for your fantastic support. Of course today I am sad. I would have liked to have watched out for you as president of our wonderful country," he wrote.
Though largely a ceremonial post, the president in Austria has the power to dissolve the lower house of parliament, and thus trigger a general election.