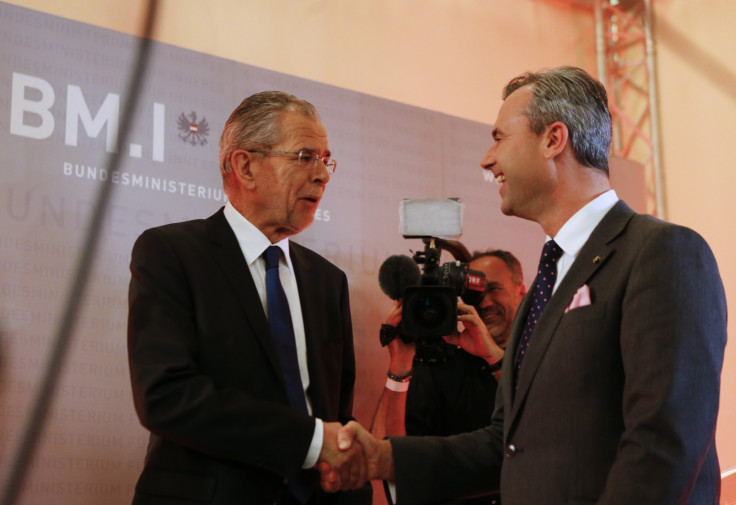 The Austrian presidential race is set to be decided by postal ballots after the election was too close to call on 22 May. The count from polling stations – which did not include postal ballots – put Freedom Party (FPO) candidate Norbert Hofer slightly ahead with 51.9% of the vote compared to independent rival Alexander Van der Bellen's 48.1%, according to the Interior Ministry.
If Hofer wins, the 45-year-old aeronautical engineer turned politician would become the EU's first far-right head of state. A projection by the SORA institute for broadcaster ORF showed both candidates deadlocked with 50% of the vote each, according to a Reuters report. It was based on all votes cast at polling booths, as well as the estimated outcome of postal votes. The margin of error was 0.7 percentage point.
Postal voters are usually more highly educated, a SORA spokesman said. Some 750,000 postal ballots are expected to be counted today (23 May), according to Interior Minister Wolfgang Sobotka. That accounts for 12% of Austria's 6.4m eligible voters.
The EU migrant crisis was a key focus of the FPO campaign as 90,000 asylum seekers – or more than 1% of the country's population – arrived in Austria last year. Despite taking measures to ease the pressure, support for Hofer's anti-immigration and Eurosceptic party continued to grow and a victory for him would mark a seismic political shift in a country where two centrist parties have dominated since 1945.
"Norbert Hofer has achieved an enormous success today," FPO leader Heinz-Christian Strache said. "People recognise there are outdated old political structures, old parties also in other European countries that operate with outdated mindsets."
"The sovereign has spoken," independent candidate Alexander van der Bellen told ORF in an assessment of the votes. "What exactly it has said – Hofer or van der Bellen – we will know tomorrow (23 May) afternoon," the former Green party leader added.