The leader of an organisation that has been described as the largest anti-Muslim hate group in the US, ACT for America, visited the White House on Wednesday (22 March).
Lebanon-born Brigitte Gabriel posted pictures of herself holding a meeting in an ornate room in the heart of the US government with an unidentified official, which she described as "very successful."
The meeting comes amid an explosion in the number of anti-Muslim hate groups in the US.
The Southern Poverty Law Center (SPLC) said in its annual census that the number of anti-Muslim hate groups in the US had nearly tripled, from 34 in 2015 to 101 in 2016.
The organisation partly attributed the rise to the divisive rhetoric of US President Donald Trump, who during his campaign trail called for Muslims to be banned from the country and for a database to be created allowing them to be monitored. In office he has attempted to enact his Muslim ban, which has been opposed by courts as unconstitutional.
"I think the most important factor probably driving the growth of these groups, in the States at least, has been Donald Trump and his campaign; his vilification of Muslims" said senior SPLC fellow Mark Potok.
What is ACT for America?
Foremost among anti-Muslim groups is Gabriel's ACT for America, founded in 2007 as the self-proclaimed 'NRA of National Security'. The movement claims to have more than 500,000 members, and 1,000 chapters across the US. It declares its mission is to "protect America from terrorism".
According to recent data mapping by IBTimes UK, the group has affiliates widely spread across the US.
The group has lobbied to introduce state and federal anti-Muslim laws, and is accused by anti-racism organisations of spreading hate speech about Muslims and anti-Muslim conspiracy theories.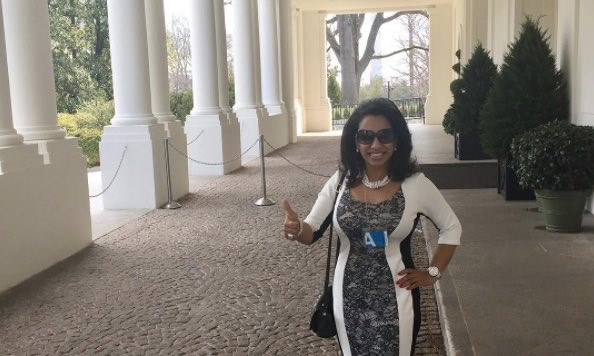 It is behind a grassroots campaigns across several states to have Sharia-law banned, with the measure imposed in Arizona, Kansas, Louisiana, South Dakota, Tennessee, North Carolina, Alabama and Texas. In 2010, a judge overturned a ban in Oklahoma, ruling it unconstitutional.
ACT members have also successfully lobbied to have introductory religion textbooks revised, describing those which provide information on Islam as "cultural jihad" and "stealth indoctrination". School boards in Alabama, Tennessee, Texas, have revised textbooks in response.
In 2013 it launched the Thin Blue Line project, a website which claimed to provide information on the "threat of Muslim infiltration", which listed Muslim Student Associations, Mosques and Islamic centres across the US as a security threat.
The organisation has cultivated allies in the Senate, military and White House. It has drawn a core of support from the Tea Party movement, and US Christian right.
Sacked White House national Security advisor General Michael Flynn is a board member for ACT, and described Islam as a "cancer" at the group's annual conference. No fewer than 15 elected officials were listed as speakers at the group's 2015 conference, part of which took place in the Capitol.
Who is Brigitte Gabriel?
Gabriel is a Lebanese Christian, aged 52, who fled the country during its civil war in the 1970s, working for a TV network run by a US Pentecostal preacher in Israel, before eventually settling in the US.
For years she has obsessively campaigned against Islam, portraying followers of the faith as part of a plot to destroy the West, drawing no distinction between the religion's violent extremists and non-violent majority.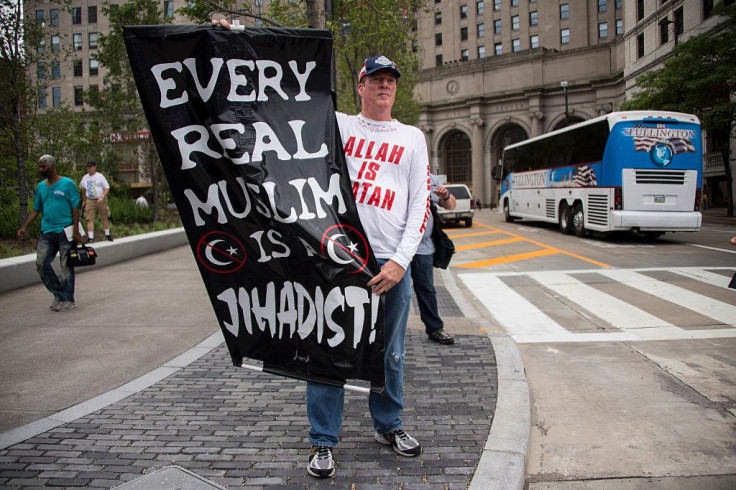 Unlike other prominent figures on the US anti-Muslim circuit such as Pamela Geller or Robert Spencer, she has created a grassroots movement to advance her views, as well as outlining them in speeches, media appearances and books.
"Every practicing Muslim is a radical Muslim," she told Australian Jewish News in 2007. During a course at the Department of Defense's Joint Forces Staff College that year she said a "practicing Muslim who believes the word of the Koran to be the word of Allah ... who goes to mosque and prays every Friday, who prays five times a day – this practicing Muslim, who believes in the teachings of the Koran, cannot be a loyal citizen of the United States."
She has claimed at a 2011 rally that "America has been infiltrated on all levels by radicals who wish to harm America".
Has there been a rise in anti-Muslim attacks?

The spike in the number of hate groups in the US coincides with an increase in the number of Islamophobic hate crimes.
According to the FBI, the number of hate crimes against Muslims increased by 67% in 2015, compared with the year before. There were 257 incidents of hate against Muslims in the US compared with 154 in 2014.
Ibrahim Cooper, a spokesman for the Center for American and Islamic Relations told IBTimes UK: "There is definitely a direct link between the rise of anti-Islam hate groups like ACT for America and the unprecedented spike in anti-Muslim hate crimes nationwide since the November election," adding that the invitation of Gabriel to the White House sent the message that "Islamophobia is welcomed and accepted by the Trump administration."
Counter-terrorism experts have warned the organisation could empower radicals.
Brian Fishman, a research fellow at both the New America Foundation in Washington, and the Combating Terrorism Center at the United States Military Academy at West Point, told the New York Times, "When you've got folks who are looking for the worst in Islam and are promoting that as the entire religion of 1.5 or 1.6 billion people, then you only empower the real extremists."
Does ACT admit being Islamophobic?
The group has denied that it is anti-Islam, and claims it only opposes radical Islam. In 2011, it released a statement saying "ACT for America does not believe, nor advocate, that all Muslims are engaged in stealth jihad. ACT for America does not believe, nor advocate, that all Muslims 'must be stopped.'"
Critics, though, claim that such statements are an attempt to whitewash its hardline message, with the Anti-Defamation League noting that "though its leaders have denied being motivated by bigotry against Muslims, the group often argues against the distinction between radical and mainstream Islam".
IBTimes UK has requested comment from ASK for America.