The number of hate groups in America rose in 2016, with anti-Muslim groups nearly trebling in size. According to research from the Southern Poverty Law Center (SPLC), 917 hate groups are active across the US.
This number includes 130 factions of the Klu Klux Klan, 100 white nationalist organisations and 99 Neo-Nazi groups. The SPLC also recorded 197 black separatist groups across the country.
Anti-Muslim groups grew exponentially in 2016, rising 197% from 34 in 2015, to 101. The research also found 52 anti-LGBT organisations around the US.
The SPLC define a hate group as organisations that "have beliefs or practices that attack or malign an entire class of people, typically for their immutable characteristics". They have included groups such as the Nation of Islam in their study, as well as record labels that release so-called "hate music".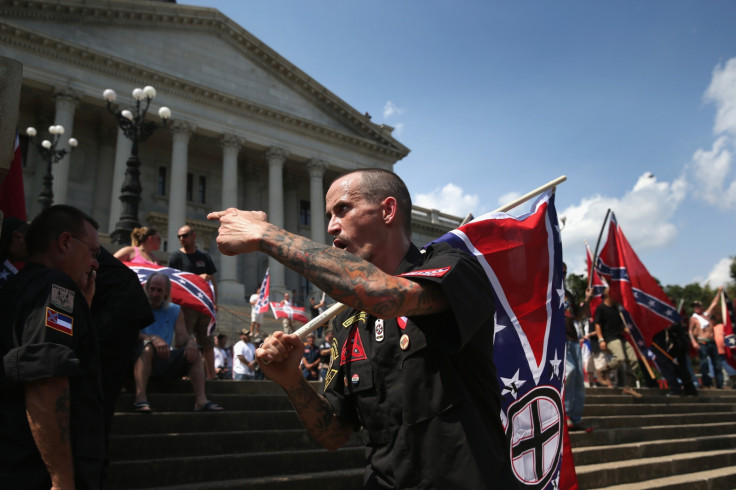 According to the study, California has the most number of groups in the country with 79. North Dakota, Rhode Island and Vermont tie for the lowest amount of active hate groups, with one in each state.
Other types of hate groups logged by the SPLC include 10 holocaust denial organisations, 43 neo-confederate groups, and 78 racist skinhead gangs.
The total of 917 active groups is the highest since 2013, when the SPLC recorded 939. The record since they started documenting the activities of hate groups was in 2011, when they found 1018 groups to be active in the country.
The SPLC say they monitor hate groups in order to "expose their activities to the public, the media and law enforcement".