The Anti-Defamation League is planning to open a Silicon Valley centre to combat online hate and harassment. ADL CEO Jonathan Greenblatt made the announcement during a panel called "The State of Hate" at SXSW in Austin, Texas, on Sunday, 12 March.
"Now more than ever as anti-Semitism, Islamophobia, racism and other hatreds have exploded online, it's critical that we are bringing best-in-class technology and resources to this fight," Greenblatt said in a statement. "This is a natural extension of the cyber hate work ADL has been doing for decades and builds on the new presence we established last year in the Valley to collaborate even closer on the threat with the tech industry." The ADL said it secured seed money - a "generous six figure sum" - for the centre from the Omidyar network, the philanthropic investment company headed by eBay founder Pierre Omidyar. The centre is expected to open in San Francisco in the next three to six months, USA Today reports.
The new centre will bring in seasoned technology experts to "monitor, track, analyse and mitigate hate speech and harassment across the Internet, in support of the Jewish community and other minority groups", the organisation said.
In addition to exploring and offering new strategies to prevent cyberhate to the government, policy makers and the private sector, the centre will work to expose and stop specific cases of online harassment and cyberbullying. It will also author reports on new trends and data on online hate.
The centre hopes to work with leaders, entrepreneurs and innovators in the technology industry from across the globe to "evaluate artificial intelligence, big data, augmented/virtual reality, and other technologies as options to reduce online harassment".
Brittan Heller, who joined the ADL in September from the US Department of Justice, will be the ADL centre's founding director.
The announcement comes amid serious concerns over a slew of anti-Semitic and racist attacks, incidents and harassment in recent months. Social media companies including Facebook and Twitter have also introduced new measures to address harassment on their own sites.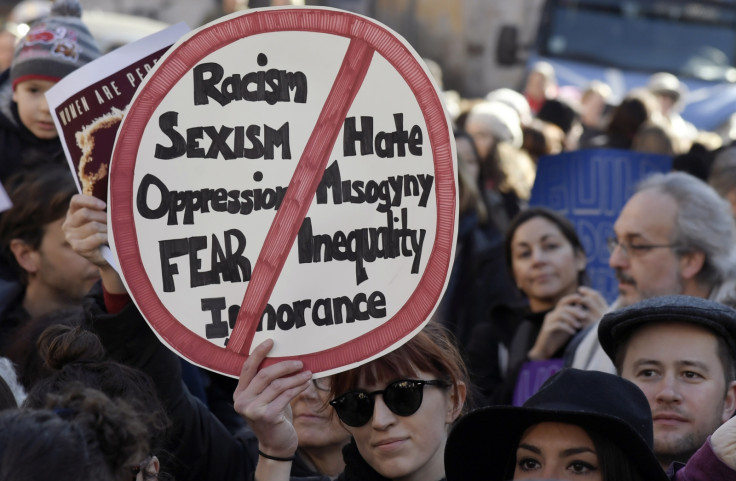 In December last year, the European Commission pressed major tech companies Facebook, Twitter, Microsoft and Google's YouTube to swiftly address hate speech and incitement to violence and terrorism on their platforms.
In May, the companies signed a "code of conduct" with the EU promising to review the "majority" of flagged illegal content on their sites and take them down within 24 hours, if deemed necessary. However, the commission found that the companies failed to satisfactorily adhere to the code, noting that they reviewed just 40% of the recorded cases in under 24 hours in six months.
At SXSW, Facebook's policy head Monika Bickert admitted social media networks need to take a more proactive approach to dealing with and prevent extremist posts and hate speech on their sites.
"Even if we were perfect at keeping violent extremism from ever hitting our community and other technology companies were perfect, we know that alone isn't enough to change minds or stop the spread of violent extremism," Bickert said.
Stacy Donohue, an investment partner at the Omidyar Network said: "Inclusivity is key to a healthy society and yet this is being challenged and attacked in countries around the world, including the United States,."
"Cyberhate is a big, growing part of the problem and it needs a big response," she said. "ADL's work against hate is unmatched and the launch of the centre in Silicon Valley will enable them to further collaborate with the technology industry to tackle these problems."