Farage, Miliband and Clegg unite to issue TV debate ultimatum to Cameron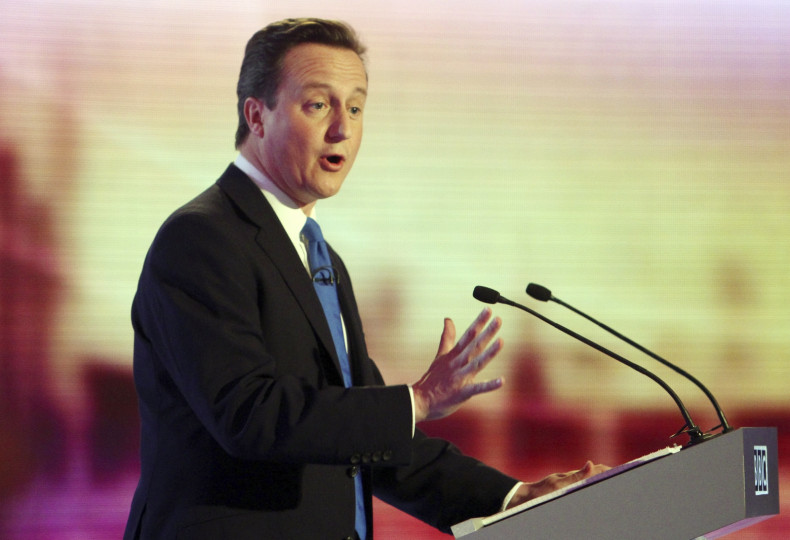 Ed Miliband, Nick Clegg and Nigel Farage have united to issue an ultimatum to David Cameron – the TV debates will go ahead with or without the Conservative Party leader.
The Labour, Liberal Democrat and Ukip leaders sent a letter to the Prime Minister arguing that it would "unacceptable" for him to block the TV war of words ahead of the general election and warned he could be "empty chaired" if he does not show up.
The move comes after Cameron said he would not take part in the debates unless the main broadcasters allow the Green Party leader, Natalie Bennett, to be included.
"In recent days, you have announced that you are unwilling to take part in debates as proposed by the main broadcasters for the 2015 General Election," the leaders said.
"I believe it would be a major setback to our democratic processes if these debates were not repeated in 2015 because of one politician's unwillingness to participate.
"I hope you will agree that the decision as to who should take part in the televised debates should not be in the hands of any party leader, each of whom inevitably has their own political interests to defend. It must be a decision independently and objectively arrived at."
The letter added: "It would be unacceptable if the political self-interest of one party leader were to deny the public the opportunity to see their leaders debate in public.
"Therefore, if you are unwilling to reconsider, the three party leaders who have committed to participate will ask the broadcasters to press ahead with the debates and provide an empty podium should you have a last minute change of heart.
"These debates are not the property of the politicians and I do not believe the public will accept lightly the prospect of any politician seeking to block them."
The BBC, Sky News, ITV and Channel 4 have said the pre-election live TV debates would include a head-to-head between Miliband and Cameron, another would also include Clegg and the third would include Farage.
The suggested schedule is for debates on 2 April, 16 April and 30 April, ahead of the general election on 7 May.
The Green Party said it was "deeply disappointed" after the media regulator Ofcom ruled that the organisation does not have "major party status".