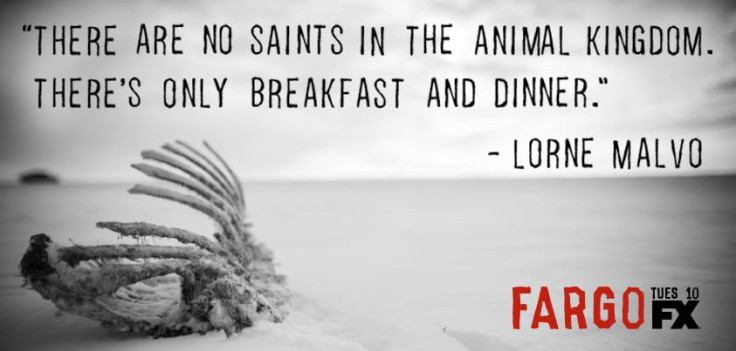 Even as FX's Fargo bagged two awards at the Golden Globes 2015, fans are eagerly awaiting for season 2 to commence.
And to make the second season more interesting, the show's producers have revealed that it will be set in the 1970s during Ronald Reagan's presidential campaign.
"It's a big sprawling, in some ways, more comedic [season], though at times, a very serious show," FX CEO John Landgraf told Entertainment Weekly.
"It's set in the late-seventies against the backdrop of Ronald Reagan's first campaign for President of the United States. Reagan is a character in it."
E!Online reports that Patrick Wilson will play the young Lou Solverson in the upcoming season who will deal with a decade of cultural changes after having returned from Vietnam and will deal with veterans and feminism.
Solverson will work as a Minnesota state patrolman who will investigate a local gang and mob syndicate, Rolling Stone reported.
The FX boss also said that the show will have another strong feminist presence.
"A lot of what it's about is the cultural transformation that was going on at the time," Landgraf told the website. "It's about the sense that the war has come home. It's also about feminism, so there are some really significant female characters."
The critically acclaimed black comedy will also to add a dash of romance between Solverson and Molly's mother when the series returns to small screens.
The show was honoured with the Best Miniseries or Television Film and Best Actor in a Mini-Series award which went to Billy Bob Thornton for portraying the character of Lorne Malvo, at the Golden Globes.
Fargo season 2 will be a 10-episode series and is expected to premiere during fall 2015. Apart from Wilson, the FX blockbuster will have Kirsten Dunst, Jesse Plemons, Ted Danson, Nick Offerman, Jean Smart and Brad Garrett as the lead cast.