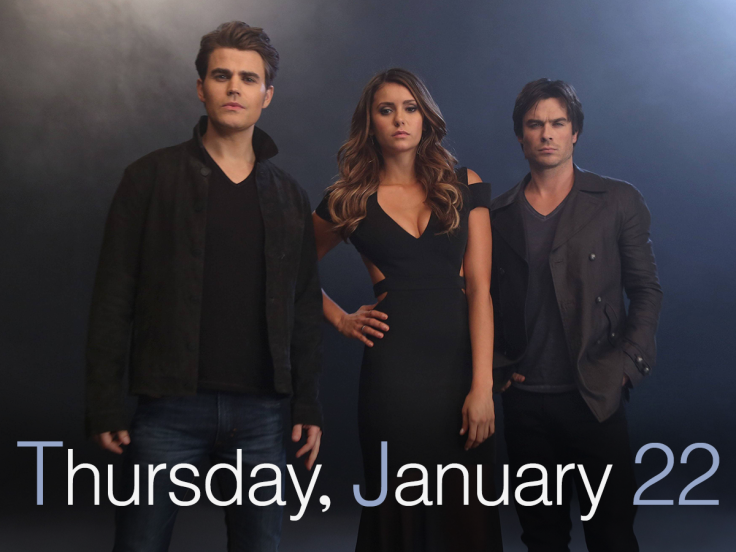 The Vampire Diaries Season 6 is just days away and fans need to brace themselves for some romantic Delena moments and one shocking death ahead of the show's premiere.
The promo shows Damon Salvatore (Ian Somerhalder) and Elena Gilbert (Nina Dobrev) kissing and this has elated thousands of fans who were craving to see Delena back together since the premiere of TVD season 6.
However, their romance will not be an easy one (as always) as there will be a lot of emotional obstacles for them.
"There are a lot of emotional obstacles, the little details. Can Elena get right with her feelings for him? Is she falling in love with him all over again? As they fight the bad guys, deal with loss and grief, character exits, that kind of thing ... do they stay strong, or do they drift apart? I'd really like to see them make it and be happy for a little while," executive producer Julie Plec told TV Line.
Fans are aware that the Gilbert daughter has erased all her romantic memories of the Salvatore brother and now she can't undo her actions.
Bonnie, who is still trapped in 1994's Mystic Falls will eventually return to her friends but things will not remain the same for her.
The Salvatore vampire, who lives in immense guilt, may face an emotional obstacle and have to choose between his love and friendship.
Plec also hinted that the equation between the Bennett witch and her vampire friend will change after she escaped to the Other Side.
"It changes her forever," Plec teases.
"She's been to hell and back, so to speak, and she's had to do a lot of it on her own. Anyone who goes through an experience that isolating and that lonely isn't going to come back ready to dive back into their old life. We'll see her try to find her way and heal herself. We'll see if her friendship with Damon is true, and if he's someone who can help her heal."
The show producer also hinted at an upcoming major death and said the death count will be high by the end of Season 6.
"There's going to be at least one major death coming — and soon. I think the death count by the end of this season is going to be astonishingly high."
Vampire Diaries season 6B premieres on Thursday, 22 January.
The Damon and Elena kiss scene.