Tony Martin, the farmer who shot dead a teenage burglar at his home in 1999, has been arrested on suspicion of possessing an illegal firearm, it emerged today. The 71-year-old was arrested in Wisbech on the Cambridgeshire/Norfolk border, in what police described as "a planned operation".
In a statement, Norfolk police confirmed Martin was being questioned in police custody. Officers are understood to be searching his isolated farm at Emneth Hungate near Downham Market in Norfolk while the questioning takes place.
Martin shot to notoriety in 1999 when he used an illegal shotgun to kill 16-year-old Fred Barras and wounded his 29-year-old accomplice Brendon Fearon after discovering them on his property. He was controversially convicted of murder and jailed for life at Norwich Crown Court the following year but launched an appeal and later had the conviction commuted to manslaughter. His sentence was also reduced to five years.
The case sparked a public outrcry, not least after Martin was diagnosed as suffering from Asperger's Syndrome. It also inspired a national debate over exactly how far homeowners could go to protect their property from intruders.
Martin was released from prison in 2003 but has never returned to live on his now derelict 300-acre farm, according to the Daily Mail. The newspaper claims Martin has spent the last 12 years sleeping in his car and at the homes of friends.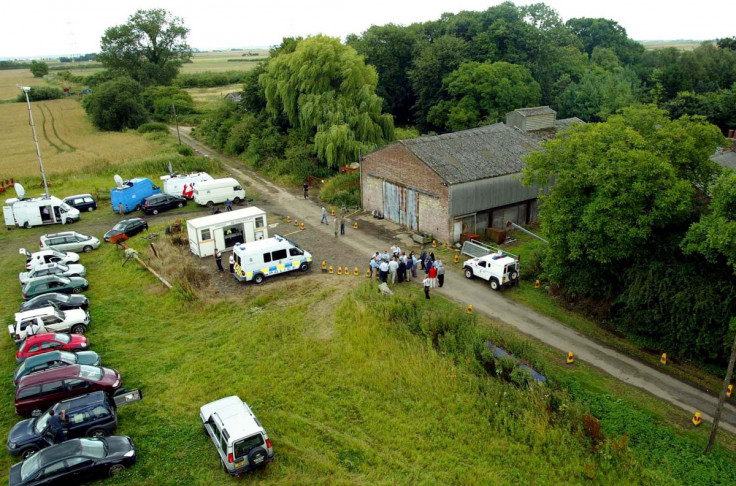 A Norfolk Police spokeswoman refused to confirm the identity of the man who has been arrested but said in a statement: "As part of a planned operation, a 71-year-old man has been arrested in Wisbech this morning on suspicion of possession of an illegal firearm.
"He remains in police custody. A police search of a property in Emneth Hungate is currently being undertaken," she added.
Since being released from prison Martin has often spoken about how householders should have the right to protect themselves. He also insists having no regrets about killing Barras and wounding Fearon.
"Why should I be bloody remorseful? Let's put it like this. Those people had no business being here. They were just putrescence," The Telegraph quoted him as saying.
"I happened to be asleep in my house when these people broke in and I shot them unwittingly...I didn't have a clue what I was shooting at. The police said it could have been my mother. That's the kind of stupidity I am up against," he continued.
"If I'd known then that I'd be convicted of lying in wait for burglars and shooting to kill them, then if I could turn back the clock, I'd have taken them both out for good. Might as well be hung for a sheep as a lamb," he added.