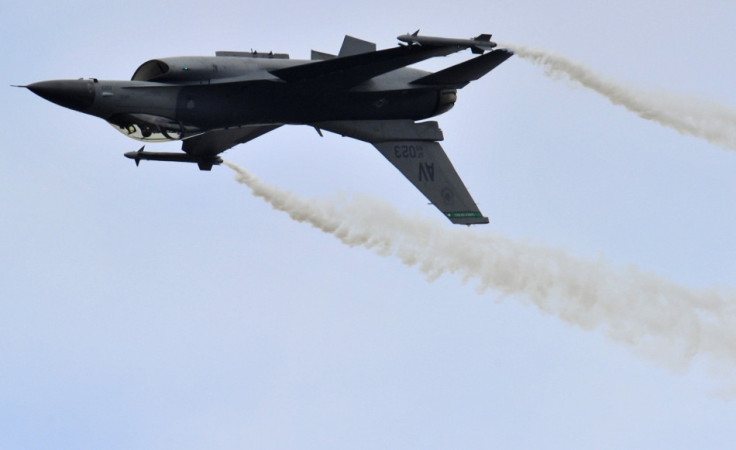 Airbus winning a multi-billion dollar contract for its passenger jet, Boeing announcing a provisional deal and various new production and sales alliances forged internationally is enough to boost morale at Farnborough International Airshow, after the faltering global economy weighs heavily on aviation.
The Farnborough International Airshow, held in Hampshire, UK, allows aircraft manufacturers and companies to unveil their latest line-ups and announce key deals, as well entertaining the general public with displays both in the air and on the ground.
The raft of deal news comes at a time when the aviation industry could use a boost in confidence and sentiment.
The International Air Transport Association (Iata) warned the industry only recently that Europe's sovereign debt crisis will worsen and rising oil prices, coupled with political risk, could threaten to wipe out airlines' profits over the coming year.
"The biggest and most immediate risk, however, is the crisis in the eurozone," said Tony Tyler, director general at Iata during the Geneva-based group's annual meeting last month.
"If it evolves into a banking crisis we could face a continent-wide recession dragging the rest of the world and our profits down. The industry's profitability is balancing on a knife edge. If the bottom line worsens by even the equivalent of just 1 percent of revenue, our $3bn profit very quickly becomes a $3bn loss."
However, news of order appetite turning into tangible deals and increased defence sector spending is enough to lighten the mood across the cash-strapped market.
New Orders and Deals Flying In
Airbus is set to make a dent in Boeing's passenger jet marketshare after the French-German company revealed it won a potential $4.2bn order for its A350 passenger jet.
In the first major deal at the Farnborough Airshow, the group announced that it had won a vote of confidence from Hong Kong airline Cathay Pacific, which added 26 of Airbus's largest twin-engine aircraft to its fleet.
This is a major boost for the European planemaker, which has been struggling to sell its A350-1000 "mini-jumbo" and has not secured a fresh order in around four years.
It has also suffered a deluge of complaints from airlines, including Qatar Airways, which have complained the aircraft fails to outperform rival Boeing's bestselling 777 wide-body airliner, which is a promise the company made.
Airbus confirmed that Cathay Pacific will convert 16 A350-900s on order into the larger variant, and buy an additional 10 A350-1000s.
The A350-1000 has a list price of about $320 million.
Meanwhile US company Boeing announced a deal worth around $9.3bn, as the group confirmed it will sell 100 next-generation narrowbody 737 airliners to leasing firm GECAS.
Increased Defence Spending and Alliances
In a major boost for industry sentiment, the UK government pledged to invest in the aerospace industry, despite the UK defence industry being significantly hurt by public spending cuts.
The UK's coalition revealed the latest details on how it will invest over £200m in the UK aerospace industry. This will be around £120m in new investment, plus the £60m previously announced in the Budget and £40m to support research in advanced low-carbon engines being led by Rolls-Royce, after the government dubbed the aerospace sector a "winner".
"I don't feel embarrassed to say we want to support this industry and that it is a winner", said Vince Cable, UK Business Secretary.
Over £200 million has been pledged by government and industry to keep the UK aerospace
The UK defence industry is the second largest in the world behind the US and the global defence market is worth $1.6tn.
UK public spending in this sector has been dramatically cut over the years, following the strained economic situation.
The government added it will take a "strategic approach" to the ailing defence industry, by rebalancing the British economy towards manufacturing once again.
Meanwhile, Britain is set to export its first civil aircraft for 15 years under plans, meaning a jobs boost for the UK defence manufacturing industry.
Britain's only helicopter manufacturer AgustaWestland employs more than 3,000 people in Somerset and will be increasing its exposure to non-defence markets by building its new AW189 civil helicopter in Yeovil.
The scheme is set to create 1,500 jobs in the UK and £2bn of exports.
In a newly forged alliance with Russian Helicopters, it will jointly develop, produce and market the all-new 2.5t-class single-engined helicopter.
The programme will be shared on a 50:50 basis and the aircraft is predicted to cost around €200 million to bring to market.