Faryal Makhdoom has shared a glamorous bridal selfie amidst the religious row that is taking place on her husband Amir Khan's Instagram account over a Christmas tree.
The 26-year-old cosmetics entrepreneur proved that her marriage is back on track following a tumultuous 2017 by captioning the professionally-taken shot with her initials – "FMK" – which stands for Faryal Makhdoom Khan.
The gorgeous photo is from a recent bridal shoot the pregnant American-Pakistani star did for Pakistani fashion brand Sobia Nazir earlier this year.
With her intricately detailed headdress and flawless hair and make-up, Makhdoom's 841K fans were quick to pay her compliments.
One commented on the post: "Stunning babe xx", while another said: "Mashallah you look so elegant ".
A third impressed fan added: "You look out of this world."
Makhdoom's latest social media offering comes as her husband of four years, British boxer Khan, has been receiving backlash and online abuse for posting a clip of his family's Christmas tree on Instagram.
He captioned the clip: "While everyone's asleep, daddy put the Christmas tree up. Lamaisah's going to be happy."
But it was met with a torrent of horrific abuse, with one user even posting a death threat in response, writing: "You mut be dead and your family will be death i promise and allah must promise i and allah see you and check you your angel death came too see you. [sic]"
Another said: "Allah is definitely judging him for that and will surely punish those who imitate the kuffar by celebrating and joining in their pagan... festivals."
Others fiercely defended Khan's decision to put up a Christmas tree, with someone else stating: "Gosh reading all these silly comments!!! You all need to really take up another hobby.... it's festive season!!! Enjoy be happy... we live in England and their is nothing wrong with respecting others cultures!!!!"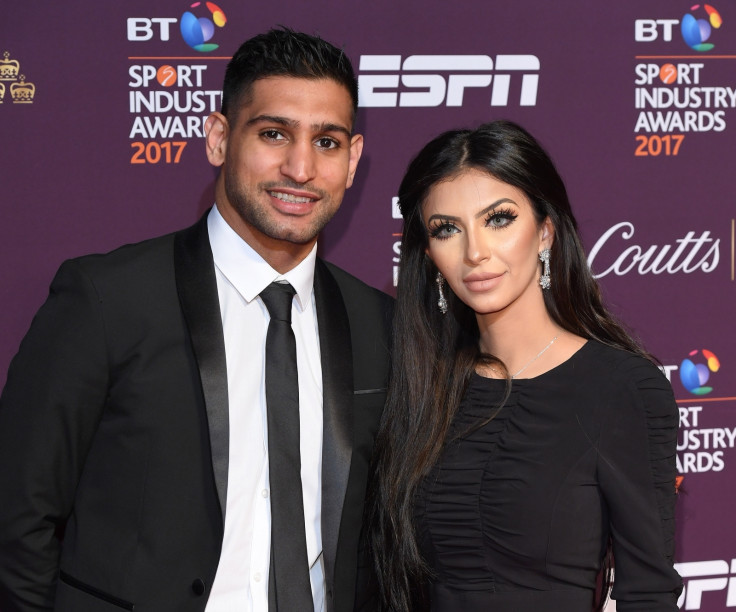 While someone else wrote: "some people should be so ashamed by their comments. Hope his daughter enjoys xmas. Xmas is about family, friends, sharing, kindness and a bit of fun. How nice would it be if everybody joined in a little with each others traditions instead of using it as another reason to segregate."
Khan, who just starred in this year's series of I'm A Celeb, was born and raised in Bolton, Greater Manchester, to a Punjabi Rajput family. He was raised as Muslim and a member of the Naqshbandi Sufi Order, along with being an active supporter of the Muslim Writers Awards.