Amir Khan has sparked a religious row on Instagram by posting a picture of a Christmas tree.
The 31-year-old boxer from Bolton hasn't long been home since starring on this year's series of I'm A Celebrity in Australia, but is already ruffling up feathers.
Aiming to melt hearts, Khan shared a clip of the tree he had put up while his family were sleeping, complete with pretty decorations and lights.
He captioned the sparkly video: "While everyone's asleep, daddy put the Christmas tree up. Lamaisah's going to be happy #Christmas#MerryChristmas2017 ".
The clip, which was no doubt meant to be innocent, has provoked a lengthy debate in the comments section, with some people claiming that Khan, who is Muslim, should not be celebrating Christmas.
One social media user said: "True Muslim beleivers wouldn't be putting a Christmas tree in their house hence he doesn't represent a TRUE MUSLIM."
While another added: "Why did you have to post this? You know how much back lash you were going to get @amirkingkhan".
A third said: "And u call your self a Muslim" as someone else commented: "Hope you find your faith."
Others fiercely defended Khan's decision to put up a Christmas tree, with someone else stating: "Gosh reading all these silly comments!!! You all need to really take up another hobby.... it's festive season!!! Enjoy be happy... we live in England and their is nothing wrong with respecting others cultures!!!! And yes they don't celebrate eid - but I'm very sure the non Muslims do come along and say 'happy eid' get over it people!!! I think it's amazing what he is doing - it's about time majority of you lot do the same... merry Christmas".
Another said: "some people should be so ashamed by their comments. Hope his daughter enjoys xmas. Xmas is about family, friends, sharing, kindness and a bit of fun. How nice would it be if everybody joined in a little with each others traditions instead of using it as another reason to segregate."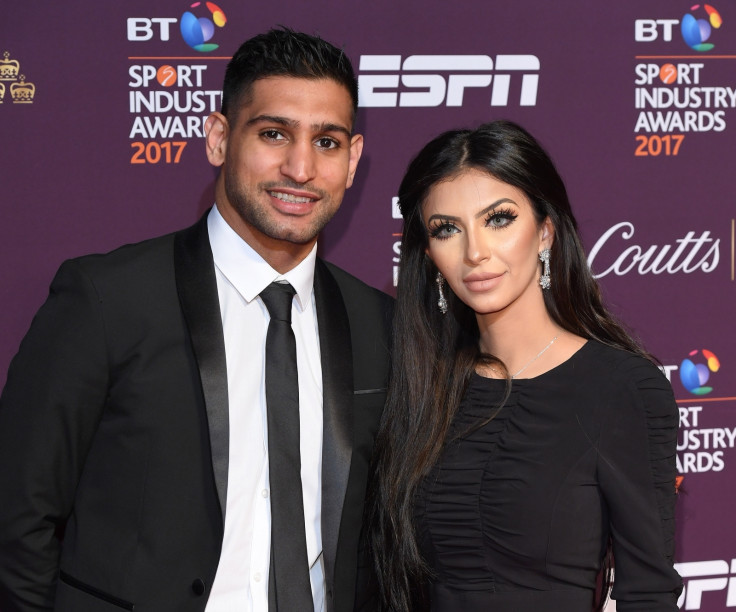 As one more person wrote: "Here we go again, it's that time when people can't stop judging, when in Islam it states it's not our place to judge but only Allah, people should look at there own sins first before pointing at others, yous all should be ashamed of yourselves ".
Khan was born and raised in Bolton, Greater Manchester, to a Punjabi Rajput family. He was raised as Muslim and a member of the Naqshbandi Sufi Order, along with being an active supporter of the Muslim Writers Awards.