Boxer Amir Khan's recent Snapchats show him having a good time with air stewardesses en route to the UK, where pregnant wife Faryal Makhdoom is waiting for him.
Khan is one of the last celebrities to leave Australia after a successful stint with the popular ITV reality series I'm A Celebrity.
Instead of flying home directly, the boxer made a pit stop in Dubai and it was on a flight from the UAE that Khan was pictured partying with the cabin crew.
The Snapchat image was accompanied by the caption: "Nice to see the Emirates girls."
Khan has recently claimed that his time in the I'm A Celebrity jungle has renewed his faith in marriage and that his union with once estranged wife Faryal Makhdoom will "last forever".
Speaking to The Sun just a few days back, the 31-year-old had vowed to stay committed to his wife after admitting that he had been "messing around" before.
He said: "I definitely have more appreciation for my little girl and my wife Faryal, because I wasn't around them,
"I was so far away. I missed them like crazy. I don't think we'll break up again now, we both know how much we need each other. It was a bit of a wake-up call for us both and it will only make us stronger.
"Family-wise being in the jungle has made me realise how important they are to me. In a weird way being away from them has made me feel closer to them."
This comes after he announced on Twitter in August, that he was going to divorce his American-Pakistani cosmetics entrepreneur wife for cheating on him with fellow boxer Anthony Joshua, allegations Makhdoom has denied.
Makhdoom is five months pregnant and the couple also share a three-year-old daughter Lamaisah.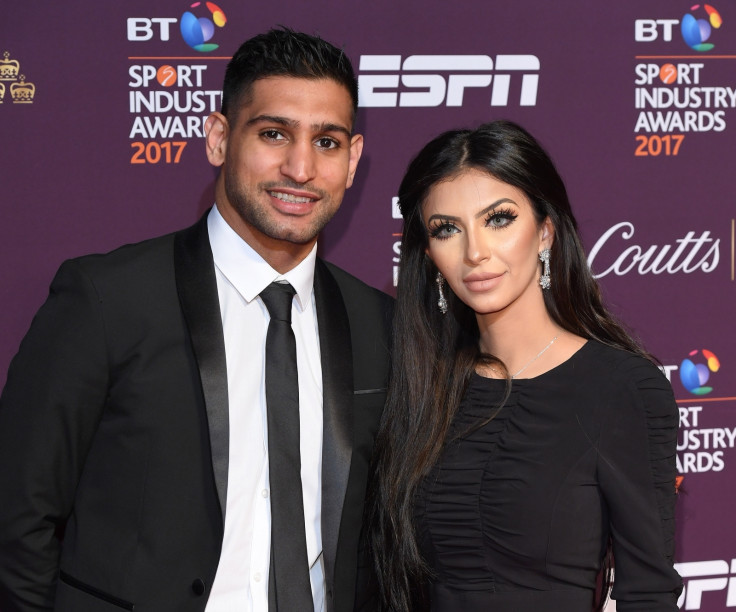 Another picture on the former world champion's Snapchat shows him posing behind the plane's posh bar.
The sport star was also invited to watch a cricket match in Dubai but he declined, saying he needed to get home to his family.
Khan wrote: "Just landed in Dubai, thanks for the T10 cricket invites but man needs to go Home, I've been away for 5 weeks.
"Time to reunite with the family. #Home #England #Manchester #Bolton #Family."
According to a report in the Mirror, once he lands in the UK, Khan will not be heading home but will be attending a joint birthday and homecoming party at Argeela Shisha Lounge. Makhdoom is expected to join her husband at the party.