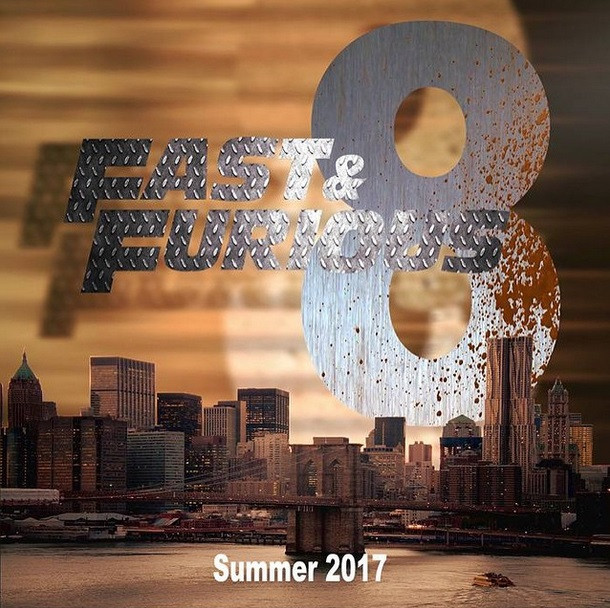 Fast and Furious 8 is going all over the world this time. After the latest instalment of the Fast franchise made history on the streets of Cuba, Fast 8 seems to have arrived in Iceland. In a new video released from the sets of the movie, actor Tyrese Gibson and director F Gary Gray is seen overlooking some crazy car chase scenes followed by explosions.
"Sending love from Iceland," the 47-seconds long video begins with a shot of the frozen landscape of Iceland along with a quick introduction by Gibson, who reprises his role as Roman Pearce in Fast 8.
The action-packed sequence proceeds to provide a glimpse of death-defying stunts carried out aboard the speedy cars and trucks.
Not to forget, a particular addition that catches attention during the clip is the inclusion of a tank and snowmobiles.
With bullets flying all around, the explosions on the frozen roads and the racing sports cars in the picturesque country of Iceland, a daring and extravagant picture is painted by the latest video from the sets of Fast 8. Irrespective of the nemesis that Team Fast faces this time, the usual car-chasing plot seems to have taken a fresh start.
"We're really pushing to make sure the audience feels like it's not more of the same. They feel like it's fresh, they feel like the characters they've come to know and love are there, but this is gonna be different, and that's probably the most I can give you right now," Gray had earlier told Collider.
As teased by Vin Diesel, who has played team fast's leader Dominic Toretto till date, Fast 8 seems to be taking its action all over the globe with the Fast and Furious sequel. By filming in Cuba earlier, the action thriller became the first Hollywood movie to have shot in the country. Post Iceland, rumours suggest that the team of racers might me making their way to New York, Atlanta and Russia.
Fast 8 starring Diesel, Dwayne Johnson, Michelle Rodriguez, Tyrese Gibson, Kurt Russell, Nathalie Emmanuel, and Jason Statham will also include fresh faces such as Charlize Theron and Scott Eastwood. The film is scheduled to hit theatres on 14 April 2017.