Gigi Hadid and Taylor Swift new BFF after breaking up with Zayn Malik and Calvin Harris?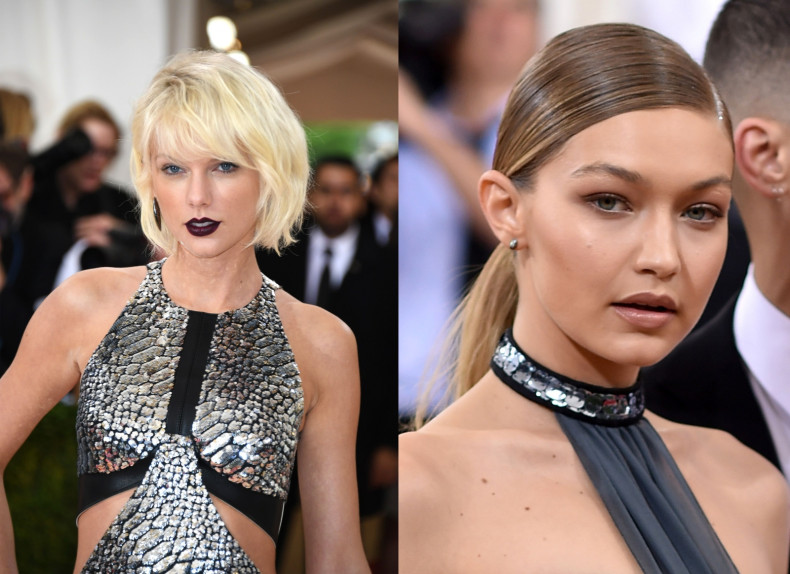 Gigi Hadid and Taylor Swift are reportedly "confiding in each other as best friends" after going through break ups. The news of a split between Hadid and her singer boyfriend Zayn Malik came shortly after music power couple Swift and DJ Calvin Harris called it quits last week, with reports suggesting they were "more friends than lovers".
A source told E! News: "Gigi and Taylor are actually confiding in each other as best friends during this time," adding: "They can really relate."
The supermodel has been friends with the pop singer for quite some time now and the news of the gal pals gelling during this heartbreaking time shouldn't come as a surprise to their fans. In fact, earlier at Hadid's 21st birthday bash, the Blank Space singer had even brought a home-made cake to celebrate the occasion with ex boyfriends Harris and Malik.
"We want to be known as the group of girls that are known for our kindness, rather than our cattiness," Hadid had said supporting BFF Swift before her Bad Blood video shoot.
However, despite all the single ladies getting together to work through their mutual woes, it seems they are not exactly ready to take a plunge into singlehood.
"It's not easy for Taylor or Gigi right now, on one hand they want to be all pro-single but neither of their hearts are in it. They would both prefer to have things work out with their guys," a source told Hollywood Life.
More than the sad break ups, it is the unfortunate timing that has left the fans distraught. Swift and Harris had been dating for over a year when their relationship went downhill soon after the 32-year-old EDM artiste's tragic accident. As for Hadid and Malik, they were making heads turn when they appeared all dressed up and in love at the Cannes 2016 red carpet before ending their 7-month-old relationship.
"They're really grateful they are going through this at the same time, they see that as a silver lining to all of this because it's only bringing them closer as friends," the source added.