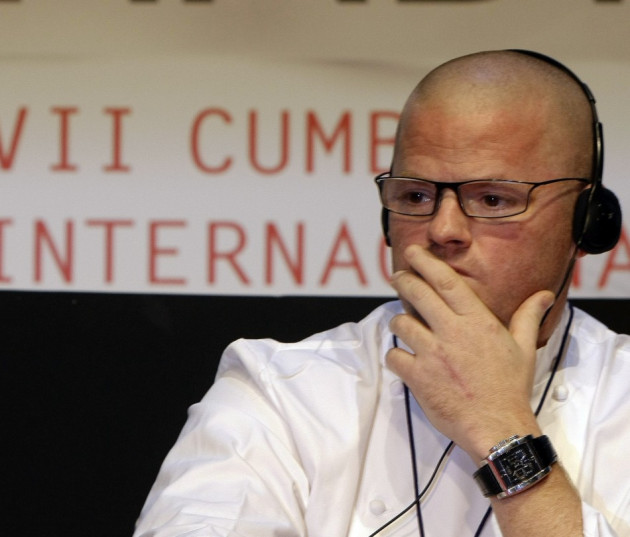 Two chefs from the famous three Michelin stars restaurant The Fat Duck, run by Heston Blumenthal, died in a multiple car crash in Hong Kong.
The restaurant confirmed the two were Ivan Aranto Herrera Jorge, 34, and Carl Magnus Lindgren, 30, respectively of British a Swedish nationality.
"We can confirm that two members of Heston Blumenthal's culinary team were tragically killed in a car accident in Hong Kong," a spokesperson for The Fat Duck said.
"They were both senior members and great and dear friends. Two uniquely talented young chefs that were loved by everyone who worked with them. They will be sadly and deeply missed," Blumenthal's restaurant added.
The taxi they were travelling was smashed in between a two buses, according to local press.
The cab driver, Wong Kim-chung, 53, also died in the incident, in which other 56 people were hurt.
A bus driver reportedly lost consciousness while driving. The bus went out of control, crashed a vehicle and then smashed in the opposite lane were it rammed the taxi on which the two chefs were travelling. The cab was pushed against another double-decker bus that was waiting at a traffic light.
It took more than three hours to firefighters to pull the victims out of the mangled wrecks, the Hong Kong Standard reported.
57-year-old bus driver Lau Chit was arrested by police for dangerous driving.
Reports that the two chefs were in Hong Kong to open a new restaurant, were dismissed by the restaurant that said they were there for a private event.
"My heart and my thoughts are with the families of the 2 young chefs from the Fat Duck & with Heston & the whole team at this tragic time," tweeted Raymond Blanc, chef and owner of Le Manoir aux Quat'Saisons restaurant.