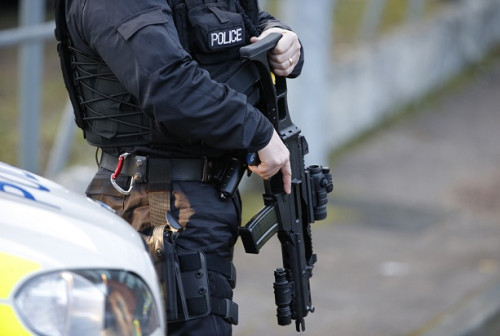 A father whose son was killed by police during a six-hour standoff gave him advice on the best way to shoot himself, an inquest heard.
Alistair Bell, 42, was shot by police at his home in Kirkheaton, West Yorkshire, following a siege in December 2010. During the standoff, Bell fired 34 shots at the officers, injuring one.
The jury inquest into his death at Bradford Crown Court was told that Bell rang his father, Gordon, during the standoff and said he was going to kill himself rather than spend the rest of his life in jail.
His father told his son to put the gun to the side of his head and "don't miss".
The witness told the jury: "He said 'what's the best way of doing it? A gun in the mouth?'
"I said 'no'. Do it from the side of your head. Don't miss. It will just be like someone giving you a crack over the head.
He added: "It may sound a bit cold-hearted but I knew he had shot at police and didn't want him to spend the rest of his life in prison.
"He wasn't just my son. He was my best friend."
The court heard that during the siege, Alistair Bell told officers that he had booby-trapped the front door of his home and was "going to blow them all to kingdom come".
A marksman, known only a D20, eventually shot and killed the 42-year-old when he came into view on the stairs of his home.
The inquest continues.