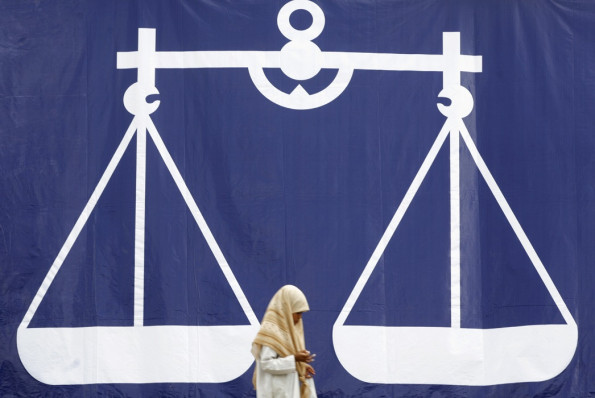 A Malaysian teenager has been gang-raped in a savage attack, according to local police reports.
The assault – the latest in a series of gang rapes and misogynistic attacks to have hit the headlines in recent weeks – is said to have taken place in the northern state of Kelantan, Malaysia, earlier this month.
The 15-year-old girl is said to have met a friend, 17, before being lured to an empty hut reported to be a drug haunt by local media. The men then allegedly took turns to rape the teen for several hours. Early reports suggested there may have been up to 38 men involved, although this number has not been confirmed and has been downplayed by investigators.
It's not clear what involvement the friend had in the attack. Conflicting reports say the friend may have been an accomplice of the alleged rapists. Other reports say the friend may also have been attacked during the assault.
Since the alleged attack took place on 20 May, Malaysian police have arrested 13 people, including a father and his two sons, an officer said. All of the men are from the same village, police have confirmed. Local news reports claimed several of those detained had tested positive for amphetamines.
Police are still unsure of the exact number of men who took part in the assault. State CID chief Asst Comm Lai Yong Heng said almost all the suspects were related to one another.
"The police official count on the number of suspects who allegedly committed the offence... may slightly be more than 10 people and not more than 15, as some of them had raped the minor three times. This was based on the statement by the girl's boyfriend who was forced to watch and kept count on the number of times the girl was raped," Lai told the media.
"The suspects we have remanded all had blood ties, including a 38-year-old father and his two sons. We are investigating the case carefully and will ensure all those will be brought to justice."
The alleged attack has sparked outrage among Malaysian women's groups. Suri Kempe of Sisters in Islam told Reuters: "We are seeing a prevalence in rape cases because boys are raised in an environment where they think it is okay to use violence."
Politicians from a Muslim party running the region said their proposal to introduce Islamic hudud law, with harsh penalties, would deter potential criminals.