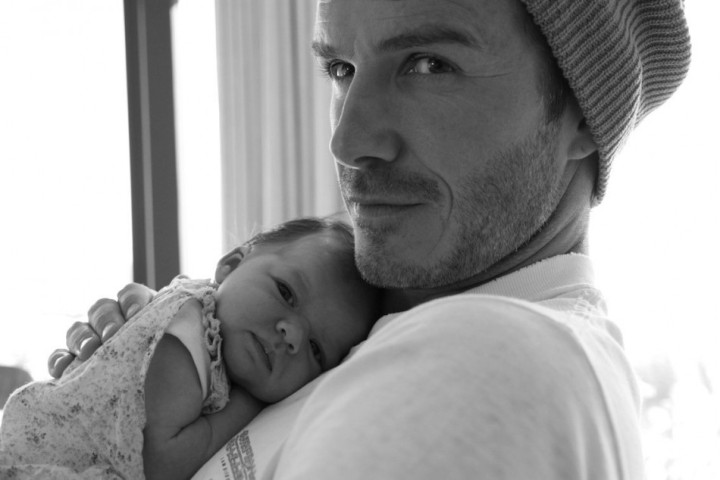 It's a fact that Dad's are often taken for granted. From fixing the car, the open all hours bank of dad, to providing a personalised taxi service, it's a given that your dad will bail you out. And let's not forget who forks out for your big day.
It's our Dads we turn to when life gets hard, and while he's out working the 9 to 5, it's often mums who get all the credit for bringing up the kids.
But in an age of equality, men are playing a greater role in bringing up the children. And that applies to celebrity dads too.
Despite their often macho image, a new born son or daughter is enough to melt the hearts of a street wise rapper, a Hollywood heart throb, the President of the USA and even the toughest reality TV judge.
As we prepare to celebrate the all important man in our lives - our Dads – on Father's Day, we take a look at what the celebrities from Brad Pitt to David Beckham, really feel about being a father.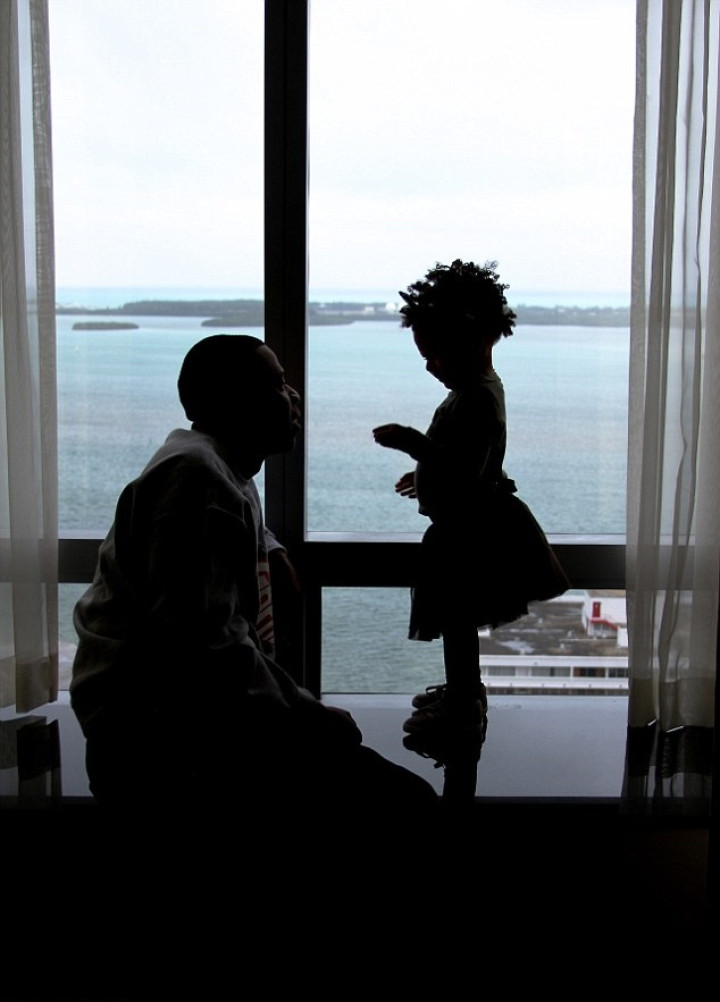 "Fatherhood is pretending the present you love most is soap-on-a-rope." - Bill Cosby
"I thought I would be more inspired to have all these new feelings to talk about, but I really just want to hang out with my daughter." - Jay Z.
"I think back to the day I drove Michelle and a newborn Malia home from the hospital nearly 13 years ago—crawling along, miles under the speed limit, feeling the weight of my daughter's future resting in my hands. I think about the pledge I made to her that day: that I would give her what I never had—that if I could be anything in life, I would be a good father. I knew that day that my own life wouldn't count for much unless she had every opportunity in hers." - Barack Obama
"Becoming a father, I think it inevitably changes your perspective of life. I don't get nearly enough sleep. And the simplest things in life are completely satisfying." - Hugh Jackman
"I think I'm even more open and more giving as a father now. I pay more attention now because I value it more and I'm less caught up with my career. Your kids need your love and attention, and being able to devote myself to them is very fulfilling. As I get older, spending time with my daughters makes things much easier. You learn to put your ego aside." - Bruce Willis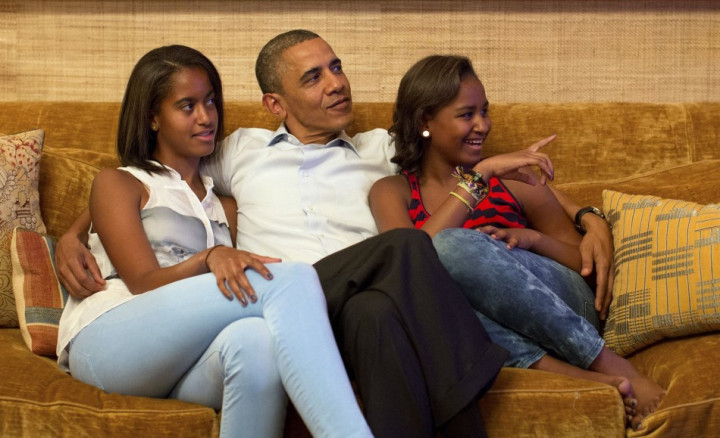 ""I love every minute of fatherhood, staying up all night, changing nappies, kids crying. I find it really funny and inspiring. It connects you to the world in a new way. I just sit there and make up songs and sing to [my son] in gibberish. I'm very good at gibberish now." - Elton John
"During the sole argument we had when [Chelsea] was in high school, the subject of which I don't even remember, I looked at her and said, 'As long as you're in this house, being president is my second most important job'" - Bill Clinton
"There's something comforting in a house full of kids. it surprises me, because I usually like being alone, but I'm really loving it. Kids take you outside your comfort level because you ask yourself,

How do I answer that question for them?

You think back to your childhood, and it's like:

I don't want to give them that, I want to give them this.

My life is my children." - Patrick Dempsey
"When we were visiting New York City, I took my kids to the same playground where I went growing up. It was fun to feel that connection of having gone there as a kid and being there as a parent." - Ben Stiller
"The only way I can describe [fatherhood]—it sounds stupid, but—at the end of How the Grinch Stole Christmas, you know how his heart grows, like, five times its size? Everything is full; it's just full all the time." - Matt Damon
"I've never protected the president [in real life], but I have been a new dad, and I can tell you that being a new dad is pretty terrifying. I'm pretty sure that something about the president makes the stakes a little higher, but to me as a new father, nothing is more important or scary than protecting a daughter." - Channing Tatum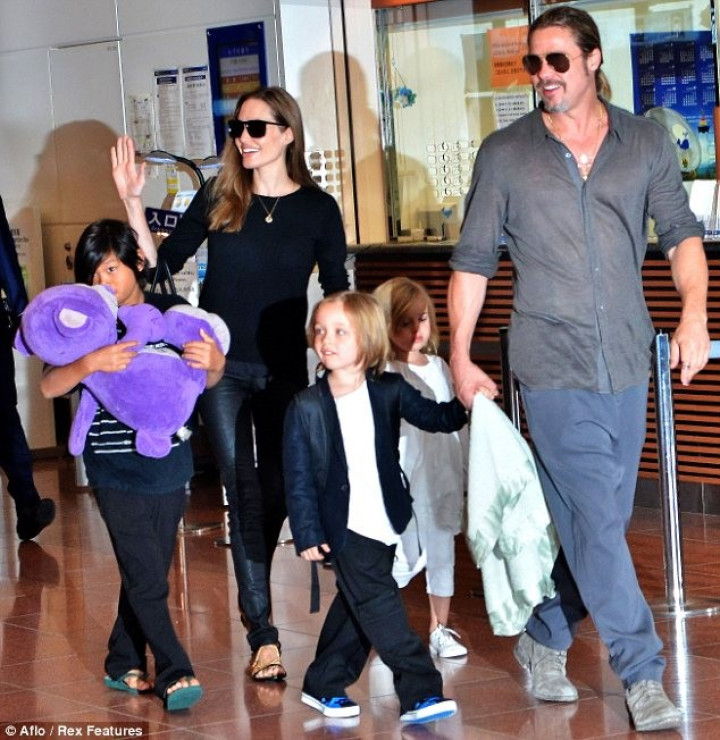 "Fatherhood is the best thing I ever did. It changes your perspective. You can write a book, you can make a movie, you can paint a painting, but having kids is really the most extraordinary thing I have taken on." - Brad Pitt
"Men should always change diapers. It's a very rewarding experience. It's mentally cleansing. It's like washing dishes, but imagine if the dishes were your kids, so you really love the dishes." - Chris Martin
"Maybe because it puts things in perspective having two people in my life who I am responsible for. There were times last year when I would live in two rooms, y'know kitchen and bedroom, in your house. It is a weird existence when you live on your own…. On the phone all night, blah blah blah. Now the house is full of people. It has become a home rather than a house… Everyone said, 'It must be turning your life upside down,' but I love it. The dogs are mad and Lauren is not exactly the most quiet person in the world." - Simon Cowell
"From the first time the doctor placed you in my arms I knew I'd meet death before I'd let you meet harm. Although questions arose in my mind, would I be man enough?" - Will Smith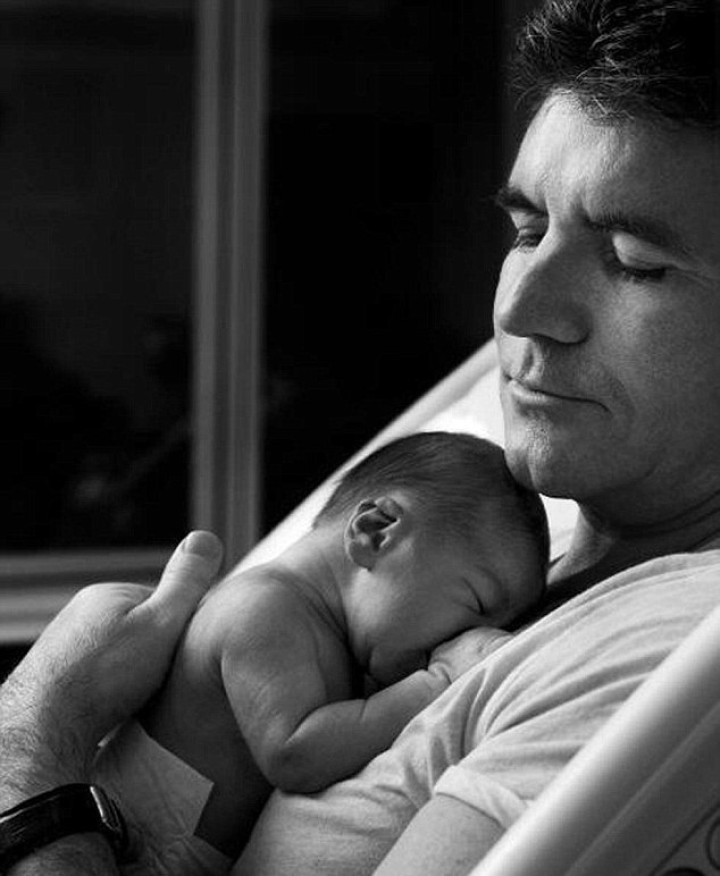 "Everything you know, all the things that you thought were important, drift into the background. And even things that were important really come to the fore, and he's one of them." - Orlando Bloom
It's nice when they notice the deep voice from across the house, and they know it's papa. They know it's Dad." - Matthew McConaughey
"I adore children. I love the fact that our children are part of both of us, it's one of the most amazing things ever. I love being a stay-at-home Dad. I've been lucky, I've always been able to take the boys to school in the morning, and pick them up and make them dinner and things like that. I'm in the room with Harper trying to pick out outfits and anything which I pick out, which I think looks great, she puts back in." – David Beckham
""[Fatherhood] is everything.... The hardest job in the world, the most rewarding job in the world.... We put in long days. And to go home and have dinner with your kids, and have to discipline one of them who's out of line, and still have the energy for that is.... I can't explain the fulfillment of that, but it is everything. It's chaos at times, but there's such joy in the house. I look and there's our boy from Vietnam and our daughter from Ethiopia, and our girl was born in Namibia, and our son is from Cambodia, and they're brothers and sisters, man. They're brothers and sisters and it's a sight for elation. We have the capability to give a child a home, and let me tell you it's selfish, too, because the reward has been extraordinary." - Brad Pitt