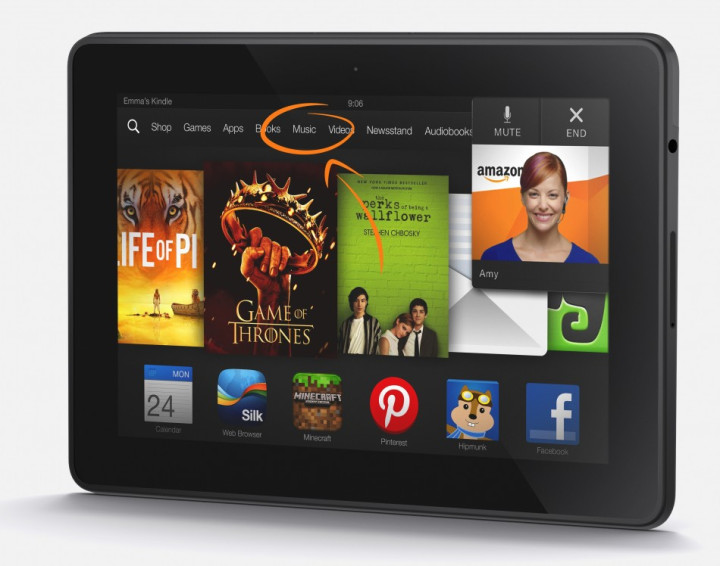 In need of some ideas of what to get your dad for Father's Day this Sunday, 15 June? Not to worry as we've rounded up a list of eight great technology gifts to suit most budgets which include gifts to suit music fans, sports fanatics and even lazy gardeners.
Sennheiser CX475 (£19.95)
Available for just under £20, these in-ear headphones offer great value as a present for your audiophile father.
Solid build quality, comfortable and with a great overall, well-balanced sound they will suit your dad no matter if he's a fan of Bruce Springsteen, Pitbull, Lady Gaga or Miley Cyrus.
These headphones would be a great idea to go with a new smartphone your dad may have got, as the bundled earphones which come with them are typically terrible.
At just £30, the Chromecast is a bargain. It will instantly transform any TV into a smart TV capable of sharing content from your phone, tablet, or laptop.
With the World Cup going to dominate TV viewing for the next month, a Chromecast could allow your dad to watch every single minutes of the football feast on an older TV via the BBC's iPlayer app, while not having to listen to the moans of the rest of the family about missing out on Eastenders and some Masterchef program that always seems to be on.
While your father may think you are having a subtle dig at him about his weight, the latest fitness tracker from Jawbone is an excellent present choice which will let your dad track his activity - and his sleep - and challenge himself to do some more exercise.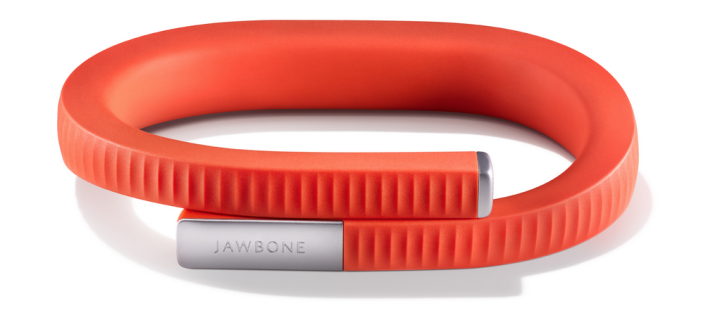 It may not be the cheapest fitness tracker out there, but it is probably the most stylish as well as being robust and waterproof. The accompanying app for iOS and Android is also much improved.
A new smartphone doesn't necessarily mean spending £500+ on the likes of the iPhone 5s, Samsung Galaxy S5 or HTC One M8. Instead why not plumb for the Motorola Moto G, which can now be had for around £100.
The Moto G is not the company's best smartphone (that'd be the pricier Moto X) or the company's cheapest smartphone (that'd be the Moto E) but it does offer the best combination of features with a great price.
A great screen, superb performance for the price and good software make this a great Father's Day present.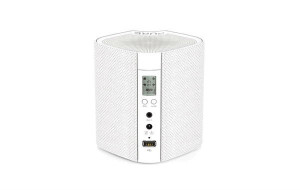 Made by UK company Pure, the Jongo wireless speaker range competes with similar products from Sonos, and allow you to add extra speakers over time to create a multi-room sound system throughout your house.
If your father is big on music, or just likes listening to Test Match Special in high quality audio, Pure's Jongo series could be perfect, offering a range of colour options, as well as difference speakers to suit whatever size room you need to kit out.
Amazon Kindle Fire HDX 8.9 (£329)
Trying to get some quality time in front of the TV can be tough for dads everywhere if they are living in a single-TV household. The solution could be a tablet with Amazon's 8.9in Kindle Fire HDX costing £329 and offering a good mixture of price and features.
The larger 8.9in screen has a high 1920 x 1200 pixel resoliution making it great for watching films and while you don't have access to all apps on Google Play, Amazon's own store offers more than enough to keep dad happy - including access to Amazon's film and TV streaming service.
With the summer weather just kicking in here in the UK, and the World Cup set to take up most waking hours of fathers across the country for the next month, any time and energy-saving device will be welcomed by dads everywhere.
Therefore a robot lawnmower could be the perfect Father's Day gift.
Robomow comes in three sizes designed to work in small, medium and large gardens. Robot mowers work in much the same way as robot vacuums do, using camera technology to scan their surroundings and avoid any obstacles.
Vertu Signature Touch (£6,750)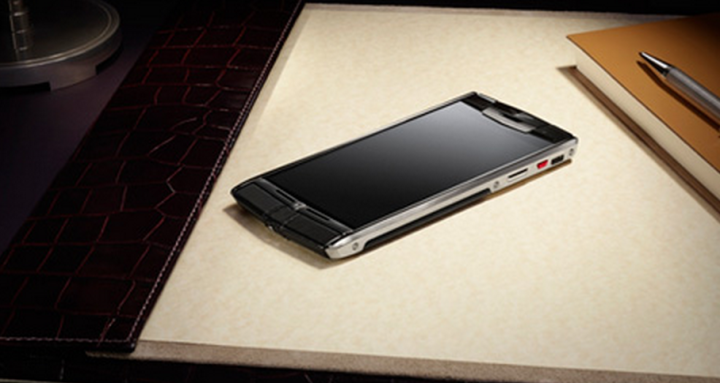 The Robomow may seem like an extravagant Father's Day gift costing £850 but compared to the latest smartphone from luxury company Vertu, it will look like a pair of second-hand boxer shorts.
The Vertu Signature Touch is a hand-made smartphone, made of titanium, leather and crystal, features Bang & Olufsen speakers, a Hassleblad camera, comes with a 24-hour concierge service on voice, email and chat and will set you back just £6,750.
A bargain by any measure.