After reviewing a massive batch of Hillary Clinton's emails, FBI Director James Comey informed members of Congress that the agency has found no evidence of criminality and has no reason to change its previous position regarding charges.
Comey sent the US presidential election into a tailspin in late October after informing Congress that new emails had been discovered that were possibly relevant to the investigation into Clinton's email server. In his new letter, the FBI chief said agents worked "around the clock" to review the emails found on a laptop used by former congressman Anthony Weiner and his estranged wife and Clinton aide, Huma Abedin.
"Based on our review, we have not changed our conclusions that we expressed in July," Comey wrote in a letter to top Republicans on the House Oversight Committee, according to CNN. The Department of Justice previously informed Congress that it would work with the FBI to "quickly" review the emails.
The emails were discovered after the FBI seized the device on 3 October while investigating Weiner for allegedly sending lewd messages to a 15-year-old girl. Comey was criticised by both parties, as well as the Department of Justice, for seeming to try to influence the vote within days of Election Day.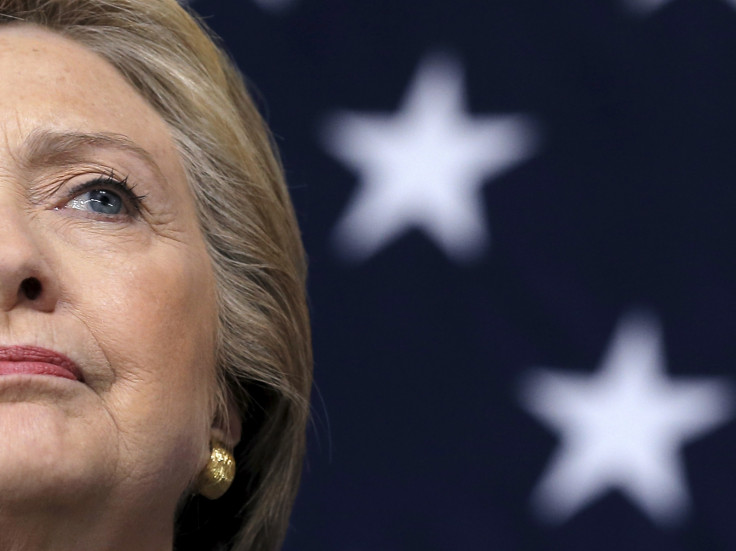 The FBI's latest update comes just two days before US voters head to the polls to elect their new president. Clinton has seen her significant lead over her Republican opponent dwindle since Comey's original letter to Congress.
Clinton campaign spokesman Brian Fallon said the Democrat campaign knew the new emails would not change anything. "We were always confident nothing would cause the July decision to be revisited. Now Director Comey has confirmed it," Fallon tweeted.
In a statement to reporters, Clinton's communications director Jennifer Palmieri added: "We have seen Director Comey's latest letter to the Hill. We are glad to see that he has found, as we were confident that he would, that he had confirmed the conclusions he reached in July and we are glad that this matter is resolved."
Representative Adam Schiff, the top Democrat on the House Intelligence Committee, also welcomed Comey's update. "While the original letter should never have been sent so close to an election, the expeditious review of these emails should put to rest – once and for all – the irresponsible speculation indulged in by the Trump campaign and others," Schiff said.
"Voters can now make their decision based on the merits, and that decision should be simple: it is the choice between a woman superbly qualified to be commander in chief, and a man patently unfit for office."
According to the New York Times, Clinton's GOP rival Donald Trump did not directly address Comey's letter to Congress but alluded to it while claiming Clinton would continue being under investigation. "She's protected by a rigged system," Trump said at a rally in Minneapolis. "She shouldn't even be allowed to run for president."
Meanwhile, Trump's campaign manager Kellyanne Conway responded to Fallon's post on Twitter. "Then why did you, your colleagues, and your candidate attack Comey and his credibility?" she asked.