The US Department of Justice has said in a letter to Congress that it is working with the FBI to take "appropriate steps as expeditiously as possible" to review emails potentially related to Hillary Clinton's email server.
"The Department of Justice (the Department) appreciates the concerns raised in your letter," Assistant Attorney General for Legislative Affairs Peter Kadzik said in his brief letter on Monday (31 October).
"We assure you that the Department will continue to work closely with the FBI and together, dedicate all necessary resources and take appropriate steps as expeditiously as possible."
The message, sent on behalf of Attorney-General Loretta Lynch, was in response to a letter sent on Saturday 29 October by Democratic Senators Thomas Carper (Delaware), Patrick Leahy (Vermont), Diane Feinstein (California) and Benjamin Cardin (Maryland).
Democratic Congressmen Elijah Cummings (Maryland) and John Conyers (Michigan) also received the letter.
According to the Washington Post, the senators requested more details about the probe, including the number of emails involved and what was being done to determine how many of the emails involved are duplicates.
"Just ten days before a presidential election, the American people deserve more disclosure without delay regarding the FBI's most recent announcement," the senators wrote. "Anything less would be irresponsible and a disservice to the American people."
Kadzik did not elaborate on the contents of the emails or whether they are pertinent, but added: "We hope this information is helpful."
The DoJ is attempting to stabilise the political firestorm caused by FBI Director James Comey on Friday (28 October) when he notified Congress about the renewed probe. The FBI director said the agency may have found emails on a laptop used by Clinton aide Huma Abedin that was owned by her estranged husband, Anthony Weiner.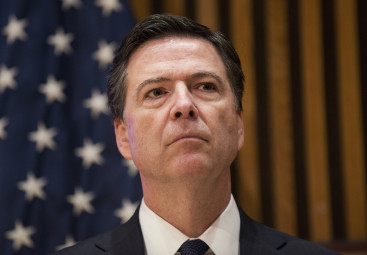 FBI warrant
The FBI obtained a warrant on Sunday (30 October) to review the emails and determine if they are relevant to the Clinton probe.
Meanwhile, Comey is facing criticism from Democrats and Republicans, as well as the Justice Department, for making the disclosure so close to the presidential election.
The department has an unwritten policy of not taking investigation actions so close to an election, so they are not seen as influencing its outcome.
Former Attorney General Eric Holder, as well as nearly 100 former Justice officials, have condemned Comey's behaviour.
In an open letter published on Sunday (30 October), the former officials claimed Comey broke government protocol, noting his actions mark an "unprecedented decision to publicly comment on evidence in what may be an ongoing inquiry just 11 days before a presidential election."
The FBI director is also facing accusations from Senate Minority Leader Harry Reid that he had violated the Hatch Act. Reid suggested that Comey was protecting Republican nominee Donald Trump by hiding his connections to Russia.