Former US Attorney General Eric Holder and nearly 100 other past Department of Justice officials have condemned the behaviour of the Director of the FBI.
"We are moved to express our concern with the recent letter issued by FBI Director James Comey," says the open letter published yesterday (30 October), claiming that Comey broke government protocol.
They refer to a contentious letter Comey sent government officials on Friday (28 October). He told them the FBI may have found more emails linked to the controversial investigation of Democratic presidential candidate Hillary Clinton's use of a private server for her work as Secretary of State from 2009 to 2013.
In the letter, Comey said the emails needed to be reviewed to see if they were important to that case — which he closed in July — and whether they contained any classified information. The FBI obtained a warrant for the emails yesterday.
But Comey's actions mark an "unprecedented decision to publicly comment on evidence in what may be an ongoing inquiry just 11 days before a presidential election," wrote the former justice officials, adding they are "both astonished and perplexed".
The long-standing tradition of the Justice Department has been to avoid even a hint or suggestion it is trying to influence an election. Comey's letter even sidestepped current Attorney General Loretta Lynch, who advised that tradition continue.
Comey's release of new, unevaluated, information "before all of the facts are known and tested in a court of law can unfairly prejudice individuals and undermine the public's faith in the integrity of our legal process," the former justice officials wrote.
The FBI director came under fire from other government officials throughout the weekend.
Senate Minority Leader Harry Reid condemned Comey in a letter yesterday, accusing the director of shielding Republican presidential candidate Donald Trump and breaking the law.
"Your actions in recent months have demonstrated a disturbing double standard for the treatment of sensitive information, with what appears to be clear intent to aid one political party over another," Reid wrote.
He said Comey may have broken a law meant to stop government officials from influencing elections called The Hatch Act. Reid also said the FBI and national security community have briefed him on "explosive information about close ties and coordination" between Trump and the Russian government.
On Friday Democratic Senator Dianne Feinstein called Comey's letter "troubling" and his break with tradition "appalling" because "so many questions are unanswered".
In his letter, Comey points out that "the FBI cannot yet assess whether or not this material may be significant" or "how long it will take us to complete this additional work". But he said he felt it was important to update government officials.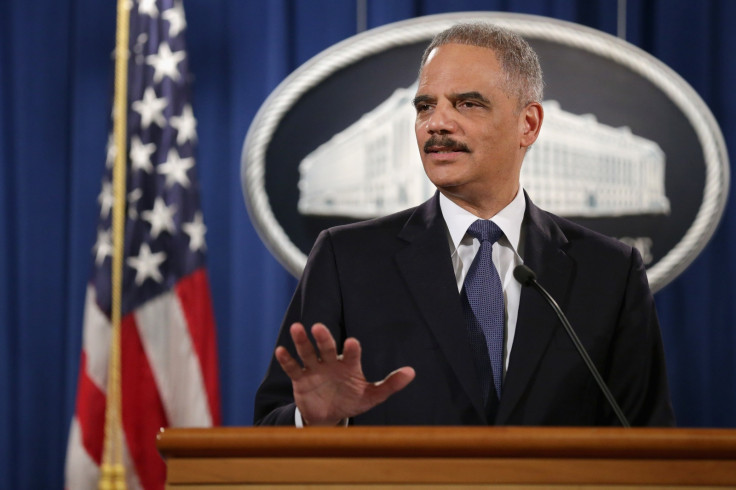 Trump seized on the FBI director's statements over the weekend, calling the email review a "criminal investigation" and that the FBI's previous investigation into Clinton's email practices is now "reopened". Comey and the FBI haven't said either of these things.