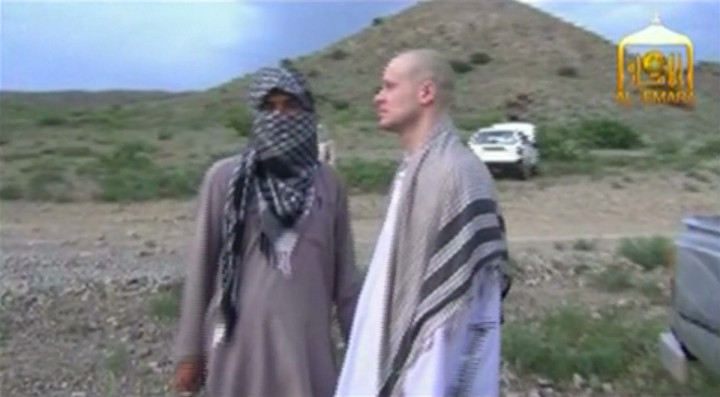 The FBI is investigating threats made against the parents of Army Sergeant Bowe Bergdahl, who was freed last week after five years of physical and psychological abuse while being held captive by the Taliban.
Four threatening emails are reportedly being investigated, the first of which was sent to Bergdahl's father Bob at his home near Hailey, Idaho. Authorities are reported to be providing security to Bob Bergdahl and his wife Jani.
FBI Special Agent William Facer told CNN: "We are working jointly with our state and local partners and taking each threat seriously."
Facer declined to give further details about the exact nature and severity of the threats, and a military spokesman for the Bergdahls declined to comment.
Bergdahl's parents have not been seen in public since the announcement last week that the soldier had been freed from the Taliban in exchange for the release of five detainees at the Guantanamo Bay Naval Base.
Bergdahl is currently being treated in an US military hospital in Germany, where he was taken after being handed back to US troops in a prisoner swap deal on 31 May.
The Landstuhl Regional Medical Center said in a statement: "There is no predetermined timeline for Sergeant Bergdahl's recovery process. The duration will continue to be based on the pace of his healing and reintegration process."
A senior US official, who spoke on condition of anonymity, told CNN that at one point during his captivity, Bergdahl tried to escape but was caught and confined in a small enclosure similar to a box or cage.
In the week since Bergdahl was freed, controversy has raged about whether troops died in the search for him, or as a result of his disappearance.
Former soldiers involved in the operation told CNN that at least six soldiers were killed in the quest to find Bergdahl, but Pentagon and army officials said there is no evidence to back up that claim.
US opinion is divided over whether Bergdahl is a hero for surviving the Taliban or a coward who endangered his comrades by deserting his post.
Details of Bergdahl's 2009 capture remain unclear, with some of the soldier's former comrades saying that he fell into the hands of the Taliban after deserting his post in Paktika Province.