FBI Raids US Charter School Linked to Turkish Islamic Gulen Movement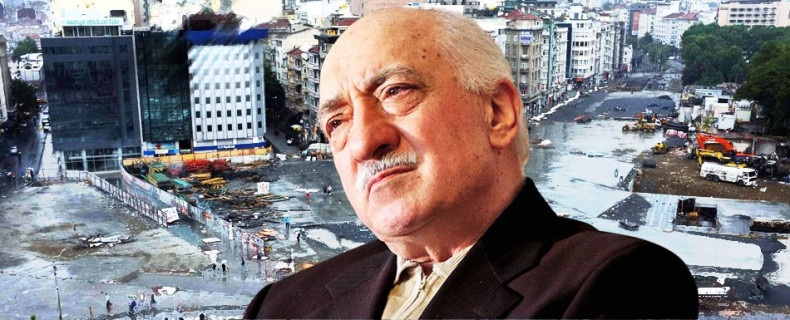 The FBI has raided a charter school in Louisiana which allegedly has ties to the controversial movement of Fethullah Gulen, a Turkish cleric living in self-imposed exile in the US.
During the visit at the Kenilworth Science and Technology Charter school in Baton Rouge, federal agents seized several boxes from the campus but they refused to reveal the reasons behind the raid.
It is not the first time that the FBI has put the spotlight on the charter schools, which are funded by American taxpayers. In 2011, the agency was investigating whether employees of charter schools linked to the movement were kicking back part of the salary to Hizmet, a Muslim movement funded by Gulen in Turkey.
Links between the Kenilworth charter school and the Gulen movement are not directly publicised. The local Times-Picayune reported that a nonprofit group that runs the school, called Pelican Educations Foundation, has various connections to the movement.
The vice-president of Pelican allegedly admitted to be on the advisory board of the charter schools in Louisiana.
Pelican was also linked to another charter school which was shut down in 2011 over a reported bribery attempt.
Who is Fethullah Gulen?
Gulen is a charismatic and reclusive man who has lived in self-imposed exile in Pennsylvania since 1999. The official reason for his exile is given as "medical", but Gulen was actually fleeing charges of plotting to overthrow the government in Turkey.
Over the years, he has built an impressive network of more than 1,000 schools in 140 countries, from South Africa to the United States.
The Hizmet movement initiated by Gulen proposes a moderate interpretation of Islam and has provided indispensable support for the ruling AKP party of Prime Minister Recep Tayyip Erdogan
In Turkey the movement has the strongest support and affiliations, including in the country's largest daily newspaper, Zaman, and its English equivalent, Today's Zaman.
Earlier this year, a US woman anonymously told Wired she was targeted in a cyber-attack because of her outspoken criticism of the Gulen movement.